Aston Martin AM37: riding the waves in Aston's £1m powerboat
Aston Martin is making waves with its £1m-plus AM37 boat, but this isn't just brand exploitation; it's a luxury supercar for the seas
It's not every day you get the invitation to drive a brand new Aston Martin with over 1,000bhp in Monaco. However, we're not talking about a new Aston supercar hitting the streets made famous by the grand prix; instead the invitation was to drive, or rather pilot, the new Aston Martin boat in the principality's glamorous harbour.
We enjoyed a marvellous Monday motoring around Monaco in a £1million-plus powerboat and mixing it with the champagne-swilling locals. Of course, cynics will look at the glorious pictures and dismiss this as yet another example of a motor manufacturer slapping its badge, heritage and brand values on something other than a car (after all, a certain Italian supercar brand has been doing so for years). But this powerboat isn't quite as brazen.
It's called the AM37 and it's almost as much an Aston Martin as the new DB11 is. From the waterline upwards the AM37 is designed by Aston's chief creative officer Marek Reichman and his team, in collaboration with the naval architect firm Mulder Design. From the waterline downwards it's the work of Dutch luxury boat builder Quintessence Yachts, while each AM37 is handbuilt just outside Southampton.
A composite sandwich of Epoxy and Corecell is used, while the hull is made from multi-axle E-glass with carbon reinforcement. On top there's lashings of wood for the rear deck, from which a swimming platform can be deployed. Plus there's a carbon-fibre dashboard and the same type of expensive leather as you'd specify in an Aston road car.
The two captain's chairs are protected by the large wraparound one-piece glass windscreen that looks like it's been elegantly draped around the driver. There's also seating for up to eight people on the one-piece bench, and the steering wheel is quite unlike what you'd usually find in a normal powerboat. It was designed by Reichman's team and combines with the polished steel throttle and controls to give a sense of bespoke craftsmanship that you wouldn't even expect in super yachts costing 10 times more.
Climb down a couple of steps and you're in a beautifully appointed cabin. There's air-conditioning, a lavatory, a small kitchen with a coffee machine, a fridge and a microwave, ambient lighting, some discreet storage, more leather-trimmed seating and a beautifully grained wooden table.
Moreover, at the touch of the AM37's key fob, the day cruiser can be turned into a Riviera apartment. An electro-hydraulic carbon-fibre bimini top lifts up from under the engine cover and envelops the upper cabin. Meanwhile, the table below the decks can be converted into a boat. Naturally, this is just one way to spec the AM37 – Aston's Q personalisation programme allows owners to tailor the entire boat to their tastes.
It's not just how it looks, but what provides the power. The standard AM37 comes with a pair of 370bhp Mercury diesels giving a total of 740bhp for around £1.2m, while the mid-range version gets twin Mercury petrol engines with 860bhp. Our boat, the very first built, is the range-topping, circa £1.6m AM37S, with a pair of Mercury Racing engines giving 1,040bhp. That potent powerplant means the AM37S hits a top speed of 50 knots – that's nearly 60mph and in the world of boats is roughly equivalent to the difference between a DB11's performance and a humble Nissan Juke's.
As we bob on the Mediterranean, Quintessence CEO Mariella Mengozzi tells me: "We wanted an excellent boat from the marine point of view. It couldn't just be beautiful; it had to give a grand turismo experience. It needed a relationship with an Aston Martin car; that's why we didn't go in for extreme performance. It's high speed, for sure, but there is a GT quality to it as well.
Partnership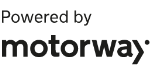 Need to sell your car?
Find your best offer from over 5,000+ dealers. It's that easy.
"Normally, a fast boat is pretty basic and a luxurious boat more of a cruiser. The fact this is super luxurious and can do 50 knots is unique." And 50 knots is fast enough. We're encouraged to open up the AM37S, and the bow rises as the twin V8 petrols sing a deep-bowled note. Changes of direction are precise and the steering wheel is a delight to hold. Quintessence has constructed the AM37 with a 'deep-V' hull so it slices through the waves; particularly useful on choppy days like this.
Mengozzi adds: "The deep-V hull helps the boat cut through the waves. It's also stepped – a design taken from powerboats. It reduces the impact of the hull on the water. It allows it to be very fast. For a boat of this type, it's very comfortable and refined; you can chat with friends and you don't get wet!"
Mengozzi agrees that there were obvious obstacles to tackle when constructing the powerboat. Aston designed every line inside and out, which is why it looks so cohesive, but the challenge for Quintessence was to engineer them into something that works on the water.
And it really does work well. From our day on the seas, we can testify that the AM37 is much more than just a boat wearing an Aston badge. 
What do you think of the Aston Martin AM37 powerboat? Let us know below...