World's rarest city car? The Aston Martin Cygnet story
The Aston Martin Cygnet is one of the most divisive cars of recent times - we chart the tale of the most unlikely Aston ever
In its rich 103-year history, Aston Martin has never built a car quite as divisive as the Cygnet. With a tiny 97bhp 1.33-litre engine, the small city car certainly lacked the headline figures normally associated with the manufacturer when it made its debut as an opinion-splitting concept at the 2010 Geneva Motor Show.
This stubby city runabout looked comically out of place on the Aston stand next to cars like the DBS and the V12 Vantage. But while it was controversial, it also offered something different, and it wasn't much of a surprise when bosses confirmed the Cygnet for production in 2011. So why did Aston want to build a car with sales targets of just 4,000 a year?
Firstly, there were EU laws. Fleet emissions targets were introduced in 2012, and without a parent company to offer more eco-friendly cars to balance out the averages, it was up to Aston to reduce its CO2 figures across the model range. Basing a car on Toyota's frugal iQ made sense.
Secondly, Aston wanted to attract a new group of customers to the brand, as well as offering existing owners something that was more suited to life in the city rather than speeding along the open road.
Unfortunately, the reality wasn't quite that straightforward, and after two years in production, the Cygnet was quietly dropped from the model line-up. It never came close to the target of 4,000 orders. 
To some, the Cygnet is a piece of Aston history that doesn't quite fit, but there are plenty who disagree. Many see the Cygnet as a future classic in the making, thanks to its uniqueness and rarity. Auto Express set out to find a Cygnet, uncover what makes it special and determine whether or not it really is a vital part of Aston Martin ownership. 
• New Aston Martin DB11 review
The search isn't easy, as according to the DVLA vehicle database, just 141 Cygnets are registered in the UK; that makes it a rarer sight on the road than both the DB5 and DB6. When it came on sale in 2011, prices started at £30,995 – over twice as much as a similarly specced Toyota iQ. 
Workers at the brand's Gaydon HQ in Warks spent 150 hours building each Cygnet – the DB9 only took 200 hours – and it's the smallest, lightest Aston ever made. The interior is filled with hand-stitched leather, the roof lining is made from Alcantara and the entire car has Aston paintwork.
Our hunt for this rare, expensive and small Cygnet leads us to one owner who's a big fan. Tim Cottingham, from Waltham near Grimsby, Lincs, is a registrar at the Aston Martin Heritage Trust and has owned a whole range of models from the famous British marque down the years.
Normally a fan of older cars, he was impressed by the little Cygnet. "It's an Aston Martin on a whole other level of practicality and approachability," Tim told us. "I took a shine to it, and after some time, when the price came down enough, I bought a used one."
Partnership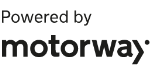 Need to sell your car?
Find your best offer from over 5,000+ dealers. It's that easy.
And Tim is convinced the Cygnet deserves its place in Aston Martin's rich history. "I love the Cygnet. It feels and looks like an Aston Martin; it even smells like an Aston Martin," he explained.
• Full details of Aston Martin Red Bull AM-RB 001 hypercar
"To me, it doesn't look awkward at all. Aston really designed a car that captures all of the key attributes behind the brand."
Tim also uses the Cygnet on a regular basis, something he wouldn't have dared to do with his other Aston Martins. He said: "I was previously using the Cygnet as a daily driver three times a week, and now I use it whenever I have to go out and about. 
"It's easy to drive, I return about 50mpg, plus it's reliable and easy to maintain. Other road users and pedestrians also love it; they come and talk to you about it and want to find out more. It's definitely staying in my permanent collection." Tim said he expected the Cygnet to represent a new direction for Aston and thought he'd see a Mk2 version in the future. However, that didn't happen, mainly due to its divisiveness with the public and Aston enthusiasts. 
You might think that the Cygnet offers a used buy bargain, then – your chance to own an Aston at a cut price. But our hunt through the classifieds unearthed only a handful of Cygnets on the market, all priced around the original £30,000, suggesting they're holding on to their value remarkably well. With good residuals and a rarity factor, is the Cygnet on the way to becoming a collectible that investors will compete over in years to come?
Tim certainly thinks so, and some experts agree. Rupert Pontin, director of valuations at Glass's, told Auto Express: "They are few and far between in the used car market and are indeed beginning to acquire status as a collectible item. 
"With prices between £31,000 and £40,000 when new, there are Cygnets for sale today that still command similar sums, even though they are nearly five years old – although from our perspective, the trade value allows for a large margin as there is a limited buyer base. Going forward, this would probably be a decent investment, as only a limited number have been registered in the UK."
Others, like classic and supercar specialist Tom Hartley, aren't as confident: "I haven't seen much demand for it," he said. "In my opinion, the car was too out of character for Aston Martin – a bit like the Bentayga is for Bentley. It's a low-volume car, but what people forget is that the volumes were so low because Aston couldn't shift the cars."
Aston Martin may not have created the success story it envisioned with the Cygnet, but it showed the company isn't afraid of change – something of a necessity in today's climate. It may just have created a car that collectors will hunt down when building their ultimate Aston garage.
What's it like to drive?
Auto Express got behind the wheel of the Cygnet. Although it uses the same 97bhp 1.33-litre engine as the Toyota iQ, we found it very agile, thanks to a lower ride height.
• Aston Martin Cygnet in-depth review
The 0-62mph time of 11.6 seconds is unlikely to set the world on fire, but the Cygnet was never intended as a track-day toy. In the city, where the car is most at home, it drives pleasantly. It's fun and quirky, with a high-quality interior you'd struggle to find in any other car of a similar size. It's the slowest, cleanest and oddest Aston ever made, and if that suits, you're in for a treat.  
Would you like to own an Aston Martin Cygnet or it is badge engineerring gone too far? Let us know in the comments...