Aston Martin V12 Vantage S (2009-2018) review
Aston Martin's biggest engine in its smallest sports car makes for a thrilling combination
Find your Aston Martin V12 Vantage
Offers from our trusted partners on this car and its predecessors...
Or are you looking to sell your car?
Advertisement
The Aston Martin V12 Vantage S may be feeling its age, but it's a supercar that can still keep pace with almost all its more modern rivals. It sits above the V8 Vantage in the Aston Martin range, and rivals the Audi R8 V10 for performance.
The V12 Vantage S replaced the V12 Vantage in 2013, and boasted a more powerful 565bhp engine, and a new seven-speed automated manual transaxle gearbox called Sportshift III. In 2016, Aston gifted the V12 Vantage a seven-speed manual gearbox, giving its smallest model another string to its already accomplished bow.
Other modifications in the conversion from Vantage to Vantage S included the adoption of new adaptive damping, new carbon brakes and a track mode for drivers who want to push the limits on the circuit. The car is also 15kgs lighter than its predecessor, and has a handful of aero upgrades that include carbon fibre grilles front and rear.
In 2015, Aston also started producing a limited edition Vantage GT12 model based on the elements of the racing V12 Vantage designed for the GT3 sports car category. 100 cars have been built, with an uprated 592bhp engine and racing car style wings and wheelarches.
Meanwhile the standard V12 Vantage S is available in both coupe and roadster body styles, and as with the rest of the Aston Martin range, there's a whole world of customisation and personalisation options available to those who can afford it.
Cars like the new twin-turbo DB11 prove Aston is racing fast towards the future, but models such as this V12 Vantage S prove the Brit manufacturer still knows how to make a pure sports car. The big engine, small body formula works as well now as it did in 2005, and is guaranteed to put a smile on your face whatever the occasion.
Shoehorning Aston Martin's biggest engine into its smallest sports car makes for an explosive combination. The V12 Vantage S uses the 6.0 litre V12 from the old DB9, and fitting it to the smaller Vantage results in a thrilling driving experience.
However, the Vantage is now more than 10 years old, with both the V8 and V12 starting to show their age against more modern rivals. The interior could do with refresh, but while the old fashioned automatic gearbox can't compare to lightning fast dual-clutch rivals, the new manual gearbox is a revelation.
What it lacks in finesse it makes up for in speed and handling. Despite being such an old car, the V12 Vantage S will hit 62mph in just 3.9 seconds and carry on to a 205mph top speed. That's as quick as the brand-new twin-turbo Aston Martin DB11.
Engines, performance and drive
The big engine, small body formula works as well today as it did 10 years ago
As you would with a Porsche 911 GT3, you need a track to exploit the Aston's full potential. Standard-fit adaptive dampers and carbon-ceramic brakes mean the Vantage delivers consistent performance and reduced body roll in corners - but be careful, as it's easy to break traction with too much power, even in a high gear. Turn off the stability control and the Aston is keen to go sideways at the slightest provocation, but the fast and accurate steering means it's easy to catch any slide.
Partnership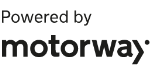 Need to sell your car?
Find your best offer from over 5,000+ dealers. It's that easy.
All of this is accompanied by the addictive roar of that big V12, so while this car can't match the 911 for outright track performance, it still has the ability to entertain. And when you're not at 10-tenths on a track, the V12 Vantage is a capable cruiser. Switch the adaptive dampers to comfort mode, and the car may still feel stiff, but it's by no means uncomfortable. You could definitely take it on a long road trip without complaint.
Engines
As you'd expect, the V12 Vantage is dominated by its powerhouse engine. Press the crystal-topped key into the dash, and the 6.0-litre engine barks into life. While it's not as raucous as the V8 you'll find on a Jaguar F-Type, it still sounds great.
The big V12 in the S model features race-inspired technology to produce 565bhp. A huge 620Nm of torque is on offer, while 510Nm is available from only 1,000rpm. This means rapid in-gear acceleration, and you can let that pulling power do the work when you're cruising. Unfortunately, the new Sportshift III box isn't at its best when you're taking it easy. Let the electronics take over, and the Aston shunts between gears as the box attempts to get to the highest ratio as soon as possible.
Things are better on the open road. If you're overtaking, the box will kick down seamlessly to the right ratio, while taking manual control rewards you with a satisfying throttle blip on downchanges. Yet upshifts feel ponderously slow after the 911, and you'll need to lift off the throttle between changes to avoid jerks. However, in an effort to combat criticism Aston introduced a brilliant seven-speed dog-leg manual gearbox to the V12 Vantage S in 2016. It is incredibly rewarding to drive, and adds another dimension to the supercar's breadth of talents. 
MPG, CO2 and Running Costs
As with any big-engined supercar, you'll need very deep pockets to run a V12 Vantage
At £138,000 the V12 Vantage S is expensive, but many will appreciate its exclusivity as well as the fact you're getting Aston Martin's fastest road car. Of course if you're really after the bespoke treatment, there's almost no limit to the amount you could spend on a customised Vantage through Aston Martin's Q operation.
A big V12 is always going to lose the battle for efficiency, yet if you're spending this much on a sports car, high emissions and claimed fuel economy of 19.2mpg aren't going to be too much of an issue.
On a positive note, both the manual and automatic versions emit the same amount of CO2, and opting for the Roadster shouldn't affect your tax bill either.
Insurance groups
Insurance for the Aston Martin V12 Vantage S isn't going to be cheap – it's group 50.
Depreciation
The Aston Martin V12 Vantage is perhaps not the rock solid depreciation hedge you might have thought it would be. Our friendly used car data experts at CAP suggest residual values of 44 per cent of the new price for the coupe, and 43 per cent for the roadster. That translates to an £80,000 loss over three years and 36,000 miles, or alternatively a cost of just £26k per year to enjoy the privilege of driving a V12 Aston Martin… more if you shell out lots of cash on bespoke paint or interior trims.
OK, it's a lot, but you'd lose more on a Ferrari 458 over a similar period and mileage. That's because although it retains more like 50 per cent of its value, it costs more to start with.
Interior, design and technology
Despite going on sale in 2005, the Vantage is still one of the prettiest cars on the market
The standard V8 Vantage is one of the most graceful-looking sports cars around, but the V12 gets a muscular update to go with its monster motor. The most obvious difference is the addition of four carbon fibre bonnet vents, which let hot air escape from the tightly packed engine bay.
The original V12 Vantage has different rims and a subtly altered front end to the V8, but the newer S has styling tweaks reminiscent of Aston's Vantage racing cars. Perfectly matched carbon fibre surrounds the open grille, plus there's a carbon-finished front splitter and rear diffuser. You can even add coloured accents on some models, if your Aston wasn't individual enough already.
Cars with the Carbon Pack fitted feature mirror housings and front wing air vents in – you guessed it – carbon fibre. A vivid Flugplatz Blue paint is a £2,495 special order colour, while the £3,745 matt black lightweight alloys finish off the purposeful road-racer look.
Inside, the Aston doesn't get a rollcage like its rivals, but the Alcantara-trimmed wheel, sports seats and metal steering column-mounted shift paddles add a racy feel to the plush interior. Unfortunately, some of the Vantage's exclusivity is spoiled by the climate display, which is sourced from Volvo, and the Garmin sat-nav; you'd expect a bespoke system in a car that costs £140,000.
Sat-nav, stereo and infotainment
The infotainment system in the V12 Vantage S is the latest AM II set-up that includes new features such as real time power and torque readouts. You also get an updated satnav, Bluetooth, and Apple CarPlay. The premium Aston Martin sound system offers 600 Watts, but you can upgrade to a 1,000 Watt Bang & Olufsen system if that's not loud enough.
Practicality, comfort and boot space
No one buys an Aston for practicality, but a decent boot means you can take this supercar on longer jaunts
The V12 Vantage S is fairly practical for a two-seater sports car. As with all Aston Martins, the 'swan' doors angle up slightly as they open – so you won't scrape them on kerbs – and there's plenty of room in the cabin. The dashboard layout is reasonable, although the touch-sensitive buttons feel like an attempt at modernisation when instead they're fiddly and hard to operate. As with all exotics, the Vantage's overall practicality is limited by its value. Most owners will be very careful where they park, or leave a car like this, and of course it's built for the open road – not restricted city parking manoeuvres. 
Size
The Aston Martin V12 Vantage S is 4,385mm long, 1,865mm wide and 1,250mm tall. That makes it pretty compact by supercar standards – for example the McLaren 570S is 4,530mm x 2,095mm x 1,202mm.
Leg room, head room & passenger space
The basic architecture of the Vantage is pretty old now, and as a result it doesn't offer the range of adjustability and space for passengers as newer rivals provide. In fact if you're on the tall and bulky side, you're going to find it's pretty cramped. The seats tip forward electrically at the push of a button to allow access to a back shelf, where you can put a couple of squashy bags, but the rear luggage area is quite small. That's because the Aston is not very long, while the rear suspension and axle-mounted gearbox take up a lot of space under the floor. 
Boot
The 239-litre boot is a decent size, too, meaning there's enough space for a few small bags if you fancy a weekend away. The Roadster matches this, too, so there's no sacrifice to be made if you prefer wind-in-the-hair thrills.
Reliability and Safety
All the Aston's parts have been tried and tested over the past decade and should prove reliable
The Vantage has been in production for over a decade. It uses the VH platform, which underpins all previous-generation Astons, while each model is hand-finished to a high standard.
The durability of the V12 Vantage S benefits from the brand's racing experience, as the Sportshift III transmission is derived from the gearbox used in its Le Mans racers. Meanwhile, the new V12 is also developed from the marque's racing programme, so its endurance will have been tested to the limit. We've less to go on with the seven-speed dog-leg manual gearbox, but we don't foresee any major issues.
All versions come with six airbags, stability control and carbon-ceramic brakes as standard, and there's little doubt the basic VH platform is very strongly engineered. That said, there's no independent crash testing available, and likewise the Vantage doesn't benefit from the latest batch of electronic safety systems like autonomous braking, lane change alert or cross traffic sensors. Still, that's hardly unusual in the bespoke sports car sector, and many would argue that the high level of cornering grip, overtaking power and braking performance give the car a bigger safety margin than many more mainstream cars.
Warranty
Aston Martin offers a three year unlimited mileage warranty, and you can opt to extend it at extra cost with a product that even includes track use at certain official events organised by the manufacturer.
Servicing
Servicing intervals for the Aston Martin Vantage V12 S are set at 10,000 miles, and as you might expect they won't be cheap – expect to pay around £800 just for routine items. Consumable items like tyres and brake pads are likely to make you wince too.