Audi confirms self-driving city car will arrive by 2021
Production battery-powered, autonomous VW up! sized model confirmed as part of Audi's annual general meeting, set to arrive just after 2020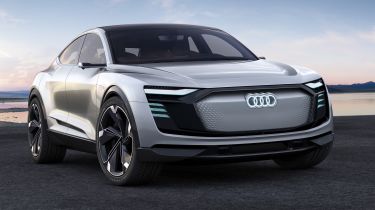 Audi has green-lighted an autonomous, electric A-segment model for initial low volume production. The brand confirmed the new urban EV at its annual general meeting in Germany. The first confirmation of the new model comes as Audi steps up to take a leading role within the Volkswagen Group for driverless cars.
The Autonomous Intelligent Driving GmbH subsidiary, in charge of progressing and developing autonomous tech across the VW Group, is working on the technology for "driverless vehicles in urban environments", according to the release. It will launch first in the city car, expected to be similar in size to the VW up!, which will enter series production "early in the next decade".
The standardised self-driving system will be applied to models across the VW Group soon afterwards. At the same time, Audi will expand its mobility services for urban areas, with the intention of offering them in over 15 markets worldwide before 2020.
Audi also re-confirmed its intention to launch three new electric models by 2020, as well as a range of e-tron hybrid variants of existing models. The first model to receive 'Level 3' autonomous tech will be the new A8 - set to be revealed this year - while the brand also confirmed a new A7 will arrive soon after.
Find out about the best electric cars currently on sale here...