New Audi A4 Avant spied testing
The latest Audi A4 Avant has been spotted during winter testing, ahead of its 2019 release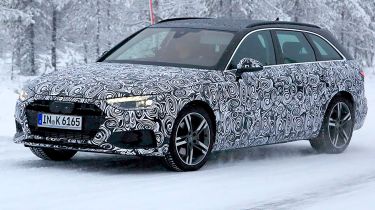 The latest version of the new Audi A4 Avant has been caught on camera during its winter testing regime. Due for release in 2019, it will likely follow Audi's revised A4 saloon into the showrooms.
BMW and Mercedes have both recently released new versions of their 3 Series and C-Class models. To keep pace with its competitors, Audi's revisions to the A4 are extensive with the company spending £500 million on development.
Audi's design refresh will bring the new A4 into line with the rest of the company's range. This mule sports Audi's new "face," as seen on the latest A6 and A8, with a slightly smaller front grille and new headlights. An updated rear bumper with squared-off exhaust outlets, new tail-lights and a fresh rear spoiler also feature.
It's difficult to be certain at this stage, due to this mule's heavy camouflage, but we even expect larger panels such as the roof, wings and bonnet to be replaced, too.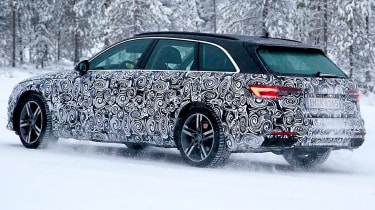 The new A4 Avant's cabin is due a big revamp. Like the saloon, the Avant will receive a new pair of infotainment screens, with a choice of either an 8.8- or 10.1-inch central unit accompanying a 12.3-inch digital gauge cluster in the range-topping models.
Audi's engineers are also planning revisions to the new A4's suspension and running gear aimed to improve refinement and handling. A Audi is aiming to sell electrified variants of all its models by 2025 it's expected that mild-hybrid versions of the new A4 Avant to feature in the line-up.
What are you thoughts on the latest Audi A4 Avant? Let us know in the comments section below…