Audi Q3
£355 per month with a £5,692.42 deposit (6.3 per cent APR)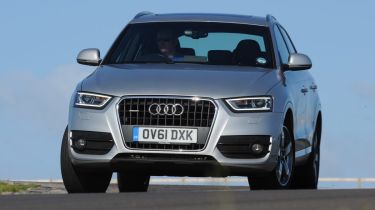 The baby off-roader of the Audi range boasts a premium badge and classy interior. And with Audi's Solutions PCP deal it's easier to get behind the wheel of one than ever before.
For a Q3 2.0 TDI quattro S line the deposit is £5,692.42, with 35 monthly payments of £355 and an optional final payment of £15,087.72.
It comes with stop-start, 17-inch 10-spoke alloy wheels, dynamic suspension, 6.5-inch display screen, Bluetooth connectivity, voice control system, CD/MP3 system, dual-zone climate control, rear parking sensors and aluminium roof rails.
Plus it will do 54mpg and emits just 137g/km CO2.