How Bentley Mulliner made us a bespoke Bentley for £325,000
We see behind the scenes of Bentley's Mulliner service, then build a car just how we'd want it
My head is beginning to hurt. We're in an office suite in the grounds of Bentley's headquarters in Crewe, and Phillip Dean from Mulliner is walking me through what his team could do to make any of the British brand's models really special. Frankly, it's proving rather a lot to take in.
Mulliner, a name founded in coachbuilding in west London, is better known these days as the division that helps Bentley's well heeled clients to make their cars truly unique. In lots of cases this comes through pre-curated option packs or model lines; in others it can mean bespoke paintjobs or interior trim; and at the top of the tree are the limited-run coachbuilt specials, such as the Batur and the Bacalar, both sold out long before they were even revealed to the public, despite price tags in excess of £1.5million.
We haven't arrived by private jet today, admittedly, but Dean is aiming to give us a flavour of what his clients experience. He's one of four consultants who travel the world, visiting the rich and famous, equipped with a suitcase full of material samples and a laptop.
If it sounds frivolous, it's not. This is an important process for Bentley, because it has been one of the key drivers of the firm's blooming margins and impressive profits. The company makes more cars than ever – it broke through 15,000 units in a year in 2022 – but the average amount spent on each vehicle has been rising at the same time. When Dean moved across from Bentley's interior design division to join Mulliner in 2014, it managed about 50 projects per year; in 2023 it's on course to manage more than 60 every month.
Dean starts to guide us through the spec of a Bentayga Extended Wheelbase. It's important to realise that should you want to go onto Bentley's regular online configurator and have a play, there are already 46 billion possible combinations of vehicle, engine, colour, trim and details at your disposal. But somewhere in the depths of Dean's laptop are, well, pretty much everything and anything else. He and his colleagues are there to satisfy the clients who think one of the 64 standard shades of paint is too dark, the next too light – and who are happy to pay extra to create something in between. In some cases, in fact, they'll seal it off, making it their own exclusive colour that can't be replicated on any other vehicles without express permission.
Equally, liaising with clients spurs Dean and his colleagues on to come up with fresh solutions. "I'm basically the best friend and worst enemy of my colleagues in some of the key departments," Dean admits. "We're being constantly pushed by clients who want something that little bit different; in many cases we're able to offer a feature or a treatment where a supplier has flagged up what might be possible. In others the client will push down a new path because they're keen on a finish, or one particular colour." 
Partnership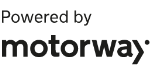 Need to sell your car?
Find your best offer from over 5,000+ dealers. It's that easy.
Here's the trick, though: where Bentley has been really clever is in how it has stitched this astonishing level of craftsmanship and the creative freedom of what is a collaboration between client and Mulliner into a modern manufacturing process. In simple terms, the company has industrialised customisation – embraced it as a means of leveraging extra margin on every car it sells, without it becoming a barrier to delivery or ownership. 
Order a Bentley today and you can expect to take delivery in around six months, and the worst Mulliner lead time probably comes on bespoke hide, which takes around 14 weeks – comfortably within the overall timeframe.
Particularly tricky paint finishes can occasionally complicate matters, but in general, speccing up even a very personal  creation will only add one or two weeks to your delivery time. That has required careful management of the Crewe site, and investment in the skillsets needed to produce key elements quickly enough.
Indeed, the whole facility in Crewe has a buzz about it as we take a quick tour. Pyms Lane, the road that used to run between the major offices, is now closed to the public, so there's more of a campus feel to the place, with engineering labs, offices and Mulliner on one side, and the production lines at the other. 
There's further cash (all self-funded through profits, not a handout from the parent Volkswagen Group) being spent on a new design centre, housed at the rear of a spectacular art-deco building, as well as a state-of-the-art paintshop and a rejig of factory use that will open up the space needed for the company's first EV assembly line.
Many clients tread the same path as us, starting at the impressive visitor centre, with its mix of modern and vintage Bentleys, before being taken around the facility by dedicated guides. Again, it's a useful way of making your customer base aware of what's possible; every car that goes down the line has a QR code, independent of the usual reference numbers and designed to allow the guide to look up the precise spec of the vehicle concerned – just in case a tourist sees a particular paintjob, upholstery pattern or alloy-wheel finish and decides they simply have to have it. 
Apparently one such visitor recently added £100k of extra options to his existing Continental GT order after a site tour – while his wife was similarly inspired to sign up for her own Continental GTC. 
Indeed, as our Mulliner morning draws to a close, it strikes us that this spectacular customer experience – the freedom in creativity – should make Bentley very confident as it pushes towards an all-electric line-up by 2030. The passing of its W12 and V8 petrol engines will sadden many, no doubt – but those who want their car to be a luxurious, physical expression of their personality will still be attracted to this process, regardless of what's beneath the bonnet. Bentley and Mulliner will be there to cater for them.
Our car
In truth, we're fast-tracking our own Mulliner experience in a rather desperate fashion; we've got just half an hour to come up with a spec, whereas Dean and his team can spend weeks, even months going back and forth to clients with ideas, samples and proposals. Nevertheless, it's clear after only a few minutes that Mr Mulliner's knowledge of the options available to him is comprehensive, to a staggering degree.
We start sensibly, with options that are available in the standard configurator: blackline exterior trim, rear privacy glass, the astonishing Naim audio system, power-closing rear doors, and the spectacular airline rear seats.
But this is only the beginning. Dean is soon drilling down into the detail; he zooms in to click on single elements, then opens up the mother and father of dropdown menus to show the colours and finishes that we can apply to them. We're talking pieces only a few centimetres across here – individual parts of the 22-inch alloy wheels or badging, as examples – but they can all be adjusted. We spotted a fetching paint colour during our tour – Candy Red – so it's chosen for the Bentayga, with a satin finish that the system does an amazing job of replicating. "Scanning in the elements for this software is a major investment in time and money," Dean admits.
If anything, there's even more creativity to explore inside. Despite the joy of seeing several million pounds' worth of veneers in a single woodshop storage room, we opt for a stone finish on the fascia. Dean also zooms in on the Cricket Ball upholstery, showing in astonishing detail how Mulliner can take it to the next level with contrast colours on the double stitching. 
"Some people want two colours," he says, "but others prefer one thread to be a contrast and the other to be 'blind', or a match for what's around it." We like the subtle finish of the latter, and choose it, along with silver piping and, in several areas, a herringbone tweed fabric (another new item that we discovered during our tour) as well as traditional Bentley quilted leather.
Oh, and as a final flourish, we agree to E-mail over an Auto Express logo so that Dean and his team can prepare a rendering of some personalised welcome lights. The end result, as you can see here, is a completely different creation from where you'd start with a regular Bentley Bentayga. And it's all ours.
All that remains, of course, is to find out the financial barrier that stands between fantasy and reality. Relatively few clients bother to ask about the price when they're playing with the Mulliner box of tricks; in most cases, it's just not that relevant. But with our car complete, we receive a breakdown of how a final bill might look.
The starting point, the regular Bentayga EWB Azure, comes in at £219,800. Those 'conventional' options add £34,550 to the price, while the Mulliner extras cost a further £69,130. The end result would be a £220k car that costs £323,480, another useful line in the Bentley balance book – assuming our lottery numbers come up.
In the market for a luxury car of your own? These are the best ones to buy right now...