Best cars for £30,000 or less
Got a budget of £30,000 to spend on a new car? You may want to check out these excellent used buys first
New car prices are continuing to creep upwards, so if you have a £30,000 budget at your disposal you might be tempted to browse the second-hand market instead. This could be a very wise move, too, as there are some truly great used cars to be found for this price.
Here we've rounded up the best used cars for £30k or a little bit less, ranging from the driver-focussed BMW M2 to the family-friendly Kia e-Niro. There are plenty of luxurious cruisers up for grabs, too, such as the Mercedes E-Class and Tesla Model S. 
With this kind of cash it's fair to expect a car to be in very good mechanical and cosmetic condition. Ideally, it'll also be a low-mileage example that's being supplied by a reputable dealer. Whatever the case, be sure to take a test drive and seek out a full service history. Even if a car fetched serious money when it was new, this doesn't guarantee that it's been looked after by the previous owner, so due diligence is as important as always.
Best cars for £30,000 or less
BMW M2 Mk1
Years produced: 2015-2021
Engines available: 3.0T petrol
| | |
| --- | --- |
| Pros | Cons |
| Engaging, exciting handling | Not as exotic as some M cars |
| Turbo straight-six power | Running costs |
| Muscular looks | Tricky on the limit |
If you're wanting to scratch that sports-coupe itch, the Porsche Cayman is likely to be the go-to option, but hold fire, because the BMW M2 might just be the perfect alternative. 
It's far more practical than the Porsche, coming with a pair of rear seats and even a decent-sized boot, and it's a little more 'ordinary' under the skin, which makes for more sensible running costs. Well, relatively.
The engine of earlier cars, for instance, is a hopped-up version of the turbocharged straight six from the M135i and M235i. But don't be fooled; this is still a proper M car. Rear-wheel drive and a short wheelbase do mean these cars can be tricky on the limit, though.
Kia e-Niro Mk1
Years produced: 2018-2022 
Powertrains available: 39.2, 64kWh battery/1x-e motor
| | |
| --- | --- |
| Pros | Cons |
| Excellent efficiency | Bland looks |
| Resonably quick | Still fairly expensive |
| Well equipped | Dull interior |
It's well worth looking past the e-Niro's drab exterior, and its equally subdued cabin, because under the skin is an excellent electric powertrain that offers surprisingly punchy performance and brilliant efficiency.
Indeed, in contrast to many EVs, the e-Niro has an official range figure that isn't a distant dream. That number is 282 miles in the larger-battery 64kWh model, while the 39kWh version manages 180 miles, so you'll need to decide which better suits your needs.
Lexus GS Mk4
Years produced: 2012-2020
Engines available: 2.5T, 3.5 hybrid, 5.0 petrol
| | |
| --- | --- |
| Pros | Cons |
| Distinctive styling | Some rivals better to drive |
| Positive ownership reports | Not many around |
| Smart-looking interior | CVT an acquired taste |
According to the results of our Driver Power used car surveys in both 2021 and 2022, the Lexus GS is the UK's most satisfying used car to own. A budget of £20k to £30k lets you join this happy bunch; for that, you get great looks, efficient hybrid tech and an interior to die for. 
But not, sadly, a V8. The rare GS F is outside of our budget. Go for a later facelifted GS 300 and you'll still have plenty of pace, but you will need to be happy with the car's continuously variable transmission (CVT).
Mercedes E-Class Mk5
Years produced: 2016-present 
Engines available: 2.0T, 3.0T petrol, 2.0, 3.0 PHEV, 2.0, 2.9, 3.0 diesel
| | |
| --- | --- |
| Pros | Cons |
| Wafting ability | Not exciting to look at |
| Top-class cabin | BMW 5 Series is sharper to drive |
| Strong engine range | Expensive |
The latest Mercedes E-Class is so good, you have to question whether it's worth making the jump to the pricier S-Class. 
Partnership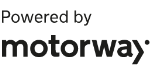 Need to sell your car?
Find your best offer from over 5,000+ dealers. It's that easy.
Even as Mercedes readies the replacement for this current 'W213' version, it remains the mid-size luxury benchmark. It's a relaxing car to cruise in, thanks to a cosseting ride and a plush cabin filled with all sorts of fancy technology. The E-Class works best with one of the diesel engines, but there are also a few plug-in hybrid examples in this price bracket.
Porsche Macan Mk1
Years produced: 2014-present
Engines available: 2.0T, 3.0T, 3.6T petrol, 3.0 diesel
| | |
| --- | --- |
| Pros | Cons |
| Class-leading dynamics | Expensive |
| Badge appeal | Some rivals more practical |
| Refinement | Expensive to buy used |
The Porsche Macan has been on sale for the best part of a decade, but don't go thinking that means it's possible to get a bargain. These cars have super-strong residual values, so buying one can still be pricey. The other side of this is that you won't lose much when it comes to selling it on, and in any case, the Macan justifies its price tag. 
It's one of the sportiest SUVs out there, providing a thrilling drive that truly justifies the Porsche crest on the bonnet, and  has a brilliant, 911-like cabin.
Tesla Model S Mk1
Years produced: 2011-present
Powertrains available: 75kWh, 85kWh, 90kWh, 100kWh battery/ 1x e-motor, 2x e-motor
| | |
| --- | --- |
| Pros | Cons |
| Fast and efficient powertrain | Iffy build quality |
| Potential free Supercharger access | Volatile residuals |
| Very practical | Getting on a bit |
Thanks to a seemingly constant stream of tweaks and updates from Tesla, it's easy to forget that the Model S is now more than 10 years old. 
That means some examples can now be picked up for less than £30,000, and some also come with free access to Tesla's famed Supercharger network, which remains highly rated. 
Be warned, though: Tesla's somewhat erratic approach to new prices can have a knock-on effect on used values. 
Volvo XC90 Mk2
Years produced: 2015-present 
Engines available: 2.0T, 2.0S/T petrol, 2.0 PHEV, 2.0 diesel
| | |
| --- | --- |
| Pros | Cons |
| Handsome, understated looks | Infotainment could be better |
| Spacious, premium cabin for seven | Rivals are sharper to drive |
| Very safe | Still quite expensive |
The first version of the current-era XC90, our 2015 New Car of the Year, is still in many ways the best of the bunch. It's a spacious, handsome SUV packed with safety features. The current XC90 also looks great, and has a fabulous, premium-feeling seven-seat cabin that's refreshingly different from those in German rivals. 
All powertrains are of the same capacity with varying power levels, and there's something for everyone. There are even models that use a turbocharger and supercharger, plus various plug-in hybrid options, although for many, one of the smooth and economical diesels still makes the most sense. One thing that does grate is that the climate controls are part of the (laggy) infotainment system.
The best used cars for all budgets: