The Top 100
Don't miss the Driver Power guide to the 100 best cars in Britain.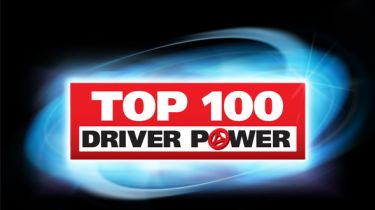 The start of a new Driver Power decade has arrived - and the results for 2010 will shake up the industry!
Our survey is the definitive poll on car reliability and satisfaction and celebrates its ninth birthday this year. It's completed by tens of thousands of drivers in the UK over the Christmas and New Year period, giving us just enough time to produce this report in the spring.
And what a 12 months it has been. The recession saw sales slump to record lows, and the Government stepped in with the Scrappage Scheme- so buyers have never had such a diverse choice.
Perhaps that's why an all-new winning car emerges from the ashes of the credit crunch. So read on to find out which maker is celebrating.
Each car is rated only on scores awarded by you- the people who take the wheel, pay the bills and put up with the drawbacks. And here is the full list of the Top 100 cars.
How are results calculated? Our survey asks drivers to rate their car out of five in 10 key categories. An independent data processing company then crunches the numbers to provide the overall average scores.
Why doesn't my car feature? Not all models can be included, due to the sheer number of cars on UK roads. Plus, to ensure our results are reliable, we need a robust sample size of drivers of each vehicle.
Click here to download the full results
| | | |
| --- | --- | --- |
| 1 | HYUNDAI i30 | 91.16% |
| 2 | JAGUAR XF | 90.88% |
| 3 | SKODA OCTAVIA (new) | 90.60% |
| 4 | VOLKSWAGEN GOLF MkVI | 90.29% |
| 5 | RENAULT MEGANE MkIII | 89.89% |