Most popular cars: a decade of change
The past 10 years have seen a huge shake-up in the types and brand of cars we buy in the UK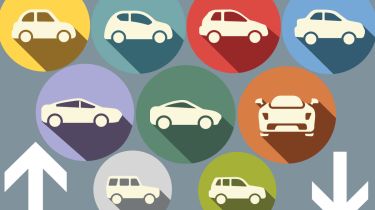 We've always said the motor industry is one of the quickest-evolving marketplaces out there, and now we can show you what we mean.
Our figures chart the trends over 10 years in the industry to 2013 – and it's clear the types of cars we're buying have changed radically. In 2004, when a total of 2.6m were sold (compared to 2.25m in 2013), petrol cost around 80p a litre, so it's no surprise luxury and sports cars sold better back then.
Taking their place are city cars (which have seen a huge 122 per cent rise) and SUVs – although the advent of crossovers means 2013's SUVs are a world away from 2004's gas-guzzlers.
Most popular car brands
Individual brands have fared differently, too, with Hyundai and Kia enjoying major growth, and Renault suffering a slow decline.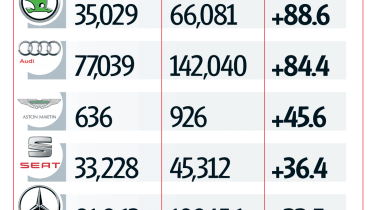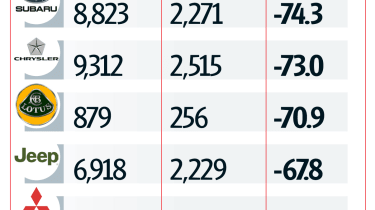 UK market newcomers' 2013 sales
Dacia
In its first year in the UK, Dacia sold 17,146 cars, spread between the Duster and Sandero initially. The range has since grown to include the Sandero Stepway and Logan MCV, and bosses expect further rapid growth in 2014.
Infiniti
The nine UK Infiniti dealers shifted under 400 cars last year. Yet the brand's still eyeing 1,000 sales in 2014 and has big plans, with the Q50 now on sale, Q30 due in 2015 and new diesel, hybrid and petrol engines also coming.
MG
Sales of just over 500 show MG is another slow starter. But it's shifted 750 cars already this year – the arrival of a diesel MG6 and new MG3 have helped – and is aiming for 4,000 sales by more than doubling its 44-dealer network.