Best cars for £2,000 or less
A tight budget doesn't mean you have to compromise on quality. Here are some great used cars available for £2,000 or less
If you're buying a brand new car you would expect that it should offer you the very latest technological advancements, refined comfort and lively performance, plus improved running costs on the generation that came before it. However, if your budget doesn't stretch to something fresh out of the factory, don't despair: a used car can still provide plenty of quality, technology and fun without breaking the bank. We've found some of the best used cars you can currently get for £2,000.
We've tracked down five fantastic options, covering everything from practical, seven-seat SUVs to more entertaining sporty coupes. It just goes to show that if you're willing to look hard enough in the second-hand car market, there's every chance you'll unearth a bargain set of wheels, a car that will do everything you need it to and more. 
It goes without saying that in this £2,000 price bracket a thorough inspection and test drive are a must, though, while a clean service history will go a long way to determining whether or not a used car is in good working order.
With the right amount of caution, however, there's no reason you can't get hold of a genuine half-price hero. All for less than a deposit you might have to pay on a brand new car.
Scroll down to read more about our half-price heroes - all of which can be bought for £2,000 or less - alternatively, have a look at these other price brackets... 
Skoda Octavia
We found: 2.0 TDI Laurin and Klement (2008/08, 160k miles)
Price used: £1,998
Engine: 2.0-litre turbodiesel 140bhp
Economy: 49.6mpg
CO2: 154g/km
Skoda's current Octavia won our 2020 Car of the Year award, and although the older versions don't have quite the same appeal, they do share many of the same admirable qualities. The most important one is that you get a lot of space for your money, so the Octavia makes for a superb family car, especially in estate guise – the boot is huge.
For a £2,000 budget, you're looking at the smartly styled Octavia Mk2. You could track down a petrol model, but we've picked out the dependable and economical 2.0 TDI diesel. It's also the estate model so you should have plenty of space and, in top spec Laurin and Klement trim, lots of tech as well. There are plenty about - and many are even cheaper than the one we found, albeit in lower trim levels. There's no reason to be put off by high mileage if a car has a solid service record.
Check the latest prices for used Skoda Octavia models on our sister site BuyaCar...
Volvo XC90
We found: D5 2.4 (2005/55, 166K)
Price used: £2,000
Engine: 2.4-litre turbodiesel five-cylinder 
Economy: 34.0mpg
CO2: 219g/km
Volvo really stuck it to the Land Rover Discovery and plenty of other seven-seat SUVs when it launched the brilliant XC90. Volvo's reputation for safety means it will give plenty of peace of mind, and the relaxing driving experience makes long journeys a pleasure. The XC90 should deal with most off-road challenges you can throw at it and even if you don't need seven seats, the spacious interior makes it look like an even more tempting buy. 
Partnership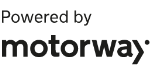 Need to sell your car?
Find your best offer from over 5,000+ dealers. It's that easy.
We used up all our budget with our example but we think it's a fair price to pay for a 2.4 D5-engined 2005 model. At this kind of level you'll have to pay careful attention to make sure that the car's been looked after, because repairs will be expensive. Keep an eye out for faulty ABS systems and gearboxes, along with the normal checks when buying second-hand.
Check the latest prices for used Volvo XC90 models on our sister site BuyaCar...
Alfa Romeo Brera 
We found: 2.4 JTD (2007/56, 122k)
Price used: £1,999
Engine: 2.4-litre 4cyl, 210bhp
Economy: 41.5MPG 
CO2: 179g/km 
Not every used car purchase should be made with head over heart. If you want a cheap car that looks like a million bucks, then why not an Alfa Romeo Brera? 
It might not have the exciting handling of say a Mazda RX-8, but not everyone wants to drive a sports car every day, and the Brera makes a good case for itself as a junior GT car. The Brera's greatest strength, in fact, is that it's stunning to look at and has a great interior that you can enjoy every time you drive it. Plus, it's often said that you're not a true petrolhead until you've owned an Alfa Romeo - well here's your chance. 
Diesel versions are pretty quick and should deliver decent fuel economy, but stick to a petrol model if you're only going to use it for shorter trips. Check for regular servicing before you buy, too.
Check the latest prices for used Alfa Romeo models on our sister site BuyaCar...
Citroen Xsara Picasso
We found: 2.0 Exclusive (2005/05, 38k miles)
Price new: £17,475
Price used: £1,795
Engine: 2.0-litre 4cyl, 137bhp
Economy: 32.9mpg  
CO2: 205g/km 
Euro NCAP: N/A
The Citroen Xsara Picasso is still a fairly common sight on British roads – and there are good reasons for that. This French MPV is hugely spacious, incredibly affordable, and there are plenty available to choose from on the used market, because the car was a big seller when it was new (at a time when MPVs were the most practical choice, before the SUV revolution) because of its low price.
This is reflected in used form because we've found a high-spec Exclusive model with an incredibly low 38,000 miles on the clock for less than £1,800. This shows the value you get with the Xsara Picasso, because higher-mileage, lower-spec cars are available for very little cash.
Check the latest prices for used Citroen Picasso models on our sister site BuyaCar...
Honda Accord Estate
We found: 2.0 SE (2004/04, 81k miles)
Price new: £17,652
Price used: £1,395
Engine: 2.0-litre 4cyl, 155bhp  
Economy: 34.0mpg  
CO2: 196g/km 
Euro NCAP: 4 stars (2003)
The Accord offers nearly everything you'd want in a family car, and at a bargain price.  With the seats down, you get 1,707 litres of boot space, with a long load bay that makes it brilliantly practical. There's lots of room in the cabin for passengers, and the Accord is comfortable on long trips, too. The Honda is likely to be reliable, and while its 2.0-litre engine could be more economical, it delivers a decent 155bhp.
Check the latest prices for used Honda Accord models on our sister site BuyaCar...