Fastest electric cars in the world
We explore the fastest electric cars in history
Electric cars are no longer a niche form of transport, looking to make in-roads into the dominance of the internal combustion engine. The electric car market is rapidly growing in popularity thanks to improvements in range, charging infrastructure and the dynamics of the cars themselves - not to mention the impending ban on the sale of petrol and diesel cars by 2030.
Another clear sign that EV technology is progressing is the rise in the number of manufacturers aiming to break electric car speed records. The title of 'world's fastest electric car' has never been more keenly contested. What's more, the importance of EVs has seen an influx of mainstream car makers announcing entry into fully electric motorsport, such as the Formula E electric single-seater championship, at the There was a time when a fast electric car meant a radio-controlled scale model. But today there are a variety of full-size speed machines on sale. At the moment, most high-performance EVs are exclusive models built with six or seven-figure purchase prices, and here we're round them up, along with some other record-holding models that aren't quite in the realms of production. Our list comprises one of the world's first Land Speed Record cars, plus a machine that can lap the Nurburgring Nordschleife like a GT3 racer and some models from the past designed with record breaking in mind.
Competition in creating performance EVs is fierce and the variety of cars vying for assorted electric car speed records is diverse. Here we feature 10 cars that defy anybody's preconception that EVs are dull...
The world's fastest electric cars
La Jamais Contente
Top speed: 66mph
0-62mph: N/A
Before we get into the fast modern stuff, let's take a look at the first fast electric car - La Jamais Contente (Translation: The Never Satisfied). It was made in Belgium (of all places!) that set the World Land Speed Record (LSR) in 1899 at a nosebleed-inducing 66mph or in other words, more than twice as fast as a Citroen Ami. It was the first car, with driver Camille Jenatzy at the wheel, to break an existing record, which incidentally was set by a different electric car a month earlier.
While it might look like a mix of a torpedo and a pram, it was aerodynamic for the time and was made from lightweight materials such as aluminium and magnesium. 
The Belgians held the LSR for three years before it was bettered by a real automotive cul-de-sac, a steam-powered car that did 75mph. Later in 1902 a petrol-powered car went 1mph faster than that, then another steam car blitzed that record by hitting 128mph. However, after that petrol power took a foothold, before the jet and rocket-powered LSR age.
Tesla Roadster
Top speed: 250mph+
0-62mph: 1.9 seconds (est)
While the Tesla Model S has been the halo car for the American firm's electric revolution so far, a new model is coming to sit above it - the long-awaited and furiously fast Roadster. 
The original Tesla Roadster used technology from Lotus to further EV development, but the new model is set to be one of the world's fastest cars when it goes on sale.
Partnership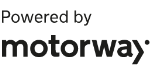 Need to sell your car?
Find your best offer from over 5,000+ dealers. It's that easy.
A lot of the figures surrounding the new Tesla Roadster are estimates, and they are barely comprehensible as being made by a production car. The four-seater will have three electric motors - one front and two rear - so it will have four-wheel drive, and while maximum power hasn't been revealed, a torque figure of 10,000Nm should help the machine achieve its 1.9-second 0-62mph time. A top speed 'in excess' of 250mph has been promised, which places in among the fastest ICE cars you can buy, let alone electric cars. 
Use the car's performance to the max and the range will suffer, but Tesla has packed the Roadster with higher density batteries than the Model S and Model X, giving it an estimated range of 620 miles.
A price tag of £200,000 is reasonable when you consider how much the other electric cars in our list cost. We'll just have to wait and see if the Roadster can live up to the performance claims when it finally arrives. The new car won't take the title of the fastest Tesla in the solar system however - that honour goes to the original model SpaceX fired into space in 2018 as it travels at speeds over 6,000mph.
Rimac Nevera
Top speed: 258mph
0-62mph: 1.97 seconds
Rimac will be familiar to viewers of The Grand Tour, as it was the car that Richard Hammond crashed in Switzerland. Undaunted by the accident - and maybe courtesy of the publicity - Croatian car maker Rimac has returned with its next hyper car, the Nevera.
It was developed from the C_Two concept car, and the new car has Tesla Roadster-rivalling performance figures, not that the Concept One was anything like slow. Power is 1,888bhp from the four in-wheel electric motors and there is 2,360Nm of torque, which means the car can do 0-62mph in 1.97 seconds and hit 219mph flat out. That's not all because Rimac says the Nevera is "delivered to customers with a limited top speed of 219mph, but each one can achieve 258mph during customer events with the support of the Rimac team".
There's some hi-tech energy storage on board, too, as the Nevera gets a 120kWh lithium manganese nickel battery pack, and this can be recharged to 80 per cent in just half an hour. With a full charge you can travel up to 341 miles, although not necessarily at 258mph. There's a host of hi-tech features, too, including Level 4 autonomous driving, a driver coach to teach owners the right racing lines at race tracks across the world and facial recognition to lock and unlock the car.
The Nevera's performance figures compare favourably with the Concept One, which had 1,224bhp, 1,600Nm and a 210-mile range. The Concept One's acceleration was the subject of a number of YouTube drag race battles, so we can expect a repeat with the new car. The big drawback is that the new Rimac comes with a price tag that makes the new Tesla Roadster seem cheap (around £2m if you must ask), although that hasn't stopped buyers across the globe from snapping them up.
Lotus Evija
Top speed: 200mph+ (est)
0-62mph: Under 3.0 seconds (est)
The fully electric Lotus Evija hypercar is unlike anything else the British sports car maker has made before. As well as ushering in a new era of electrified performance for the marque, it also promises to be a huge leap in capability over every other road-legal Lotus that's gone before. While exact details haven't been confirmed yet, Lotus says it's targeting a 0-62mph time of under three seconds for the Evija, and a top speed well in excess of 200mph.
That incredible on-paper turn of speed is down to the huge amount of power at the Lotus Evija's disposal – each wheel is powered by an electric motor and these produce a mighty 1,972bhp combined. Lotus also says the Evija's 70kWh battery pack is big enough to allow a range of up to 215 miles, though (as it's a provisional estimate for now) that may change by the time Evija production begins.
Nio EP9
Top speed: 194mph
0-62mph: 2.7 seconds
Here's an EV that looks more like a full-size R/C car than average. The EP9 is the flagship model for Chinese electric car start-up Nio, and it's similar in concept to the Rimac and Lotus. It has in-wheel motors for four-wheel drive, and it makes 1,341bhp in total. Nio claims a range of 265 miles, which was better than the Concept One and Evija, although Nio has added the ability to swap batteries for fully charged replacements (another nod to the world of R/C cars) in just eight minutes.
Under the skin, the carbon fibre chassis is built to Le Mans specification, while an active suspension system keeps things level. This combination of tech meant the EP9 lapped the Nurburgring Nordschleife in 6:45s - just ten seconds slower than the current overall production car lap record holder, the Mercedes-AMG One.
And yes, it is a production car, as six have been sold, while another 10 will be built, albeit for £1million each.
Volkswagen ID.R
Top speed: 170mph
0-62mph: 2.3 seconds
Including the Volkswagen ID.R in this list is admittedly a bit cheeky of us. After all, it isn't a production car and, while a 0-62mph time of 2.3 seconds and a 170mph top speed aren't anything to be sniffed at, they are overshadowed a bit by some of the electric hypercars on this list.
However, there's no denying the ID.R is a fearsomely effective beast out on the race track. As well as being the fastest electric car around the Nurburgring Nordschleife (with a lap time of 6:05s), it also holds the outright records at the Goodwood Festival of Speed's famous hill climb course (39.9 seconds) and the fearsome 12.42-mile Pikes Peak Hill Climb (7:57s).
We won't get to see how fast an upgraded and improved version of the ID.R could go, though, as the car has since been retired from record-breaking duties as part of VW's reorganisation of its motorsport programmes.
Spark Gen3 (Formula E)
Top speed: 200mph+
0-62mph: Sub-2.8 seconds (est)
Road-legal hypercars and one-off prototype hill climb racers aren't the only cars that are embracing electric tech. A sizeable selection of fully-electric racing championships are up and running, too, and a number of other motorsports series have also expressed an interest in eventually ditching combustion engines for battery packs and electric motors.
Of that crop of electric racing disciplines, the one that boasts the fastest cars is the Formula E single-seater series. While they don't have the outright power and acceleration of today's hybrid Formula One cars, the Formula E cars still have quite the turn of speed.
The Gen3 cars were introduced in Formula in 2022, upping power from 270bhp to 450bhp and increasing top speed to over 200mph from 174mph. 
Unlike some other racing championships, the Formula E series is a one-make spec series – while the motors vary between the teams. As before, all entrants must use the same chassis that's designed and built by Spark Racing Technologies, and use the same spec of battery pack. Despite the technical limitations, Formula E has managed to attract a lot of interest from manufacturers – DS, Nissan, Jaguar, Porsche and Maserati all have teams in the championship.
Genovation GXE
Top speed: 211mph
0-62mph: 3.0 seconds (est)
This might look like a C7-generation Corvette but Genovation has created a unique chassis and running gear underneath that familiar body. There's aluminium construction to counter the weight of the batteries, and while they only give a range of around 175 miles, there is genuine 200mph ability from the car – Genovation claims it's clocked the car at speeds of up to 211mph, and says the production-ready version will be able to exceed 220mph.
While the C7 Corvette produced 461bhp in standard form, Genovation's creation puts out 811bhp and 973Nm of torque.
Aspark Owl
Top speed: 248mph
0-62mph: 1.7 seconds
Even by extremely powerful supercar standards, the Aspark Owl all-electric hypercar from Japan is quite a distinctive piece of kit. If its name alone wasn't enough to provoke a reaction, the Aspark Owl also looks, for better or for worse, unlike anything else you'll find in today's supercar scene.
More outrageous still are the Owl's claimed power and performance figures. Aspark says the car's four electric motors produce a combined 1,987bhp and 2,000Nm of torque, which are enough to make the Owl the world's most powerful production car. All that power and torque also, according to Aspark, means the Owl can accelerate from 0-62mph (albeit with a one-foot roll-out) in a Formula One car fast 1.7 seconds, and travel flat out at up to 248mph.
Pininfarina Battista
Top speed: 217mph
0-62mph: 1.9 seconds
The Pininfarina Battista is named after legendary car designer Battista Farina and this all-electric hypercar certainly has the performance to back up this honour. Four electric motors powered by a 120kW battery means there's a substantial 1,873bhp and 2,300Nm of torque on board - sent through a four-wheel drive system. A 1.9-second 0-62mph time can challenge the quickest cars on this list and the 217mph top speed is quicker than Ferrari's current halo car - the 211mph SF90. 
Just 150 examples of the Battista will be made at a price point of around £2million.
Buckeye Bullet 3
Top speed: 340mph
0-62mph: N/A
Credit: Shiv Gohil / Spacesuit Media
Going for fast 0-60mph times is quaint, when you compare to the top speed achieved by the Buckeye Bullet, the world's fastest electric vehicle. This streamlined racer was created by Ohio State University with help from French firm Venturi, and took to the Bonneville Salt Flats in September 2016 to set a new electric Land Speed Record of 342.144mph. To put that into context, the first internal combustion-engined car to break 340mph did it back in 1938...
The Bullet is a one-off machine with the front and rear axles powered by two electric motors each, and with the cockpit set low between the axles. It has a two-speed transmission, with first gear suitable for speeds up to 275mph.
While 342mph is the current record, further attempts will eventually see the Bullet break 400mph. In addition, the team behind the Bullet is also developing a hydrogen-powered streamliner.
Now take a look at the fastest 0-60mph cars in the world
Get the latest electric car news, reviews and analysis on DrivingElectric.com