Pininfarina Battista review: huge electric power for an equally huge price
We unleash the all-electric 1,873bhp Pininfarina Battista hypercar
Find your Pininfarina Battista
Offers from our trusted partners on this car and its predecessors...
Or are you looking to sell your car?
Advertisement
Verdict
The Pininfarina Battista offers an astonishing experience for an astonishing amount of money, but in the grand scheme of things almost feels worth it. Yet the biggest surprise is how polished and complete it feels to drive, underpinning a beautiful design that channels heritage and expertise few rivals share.
To suggest that Italian design house Pininfarina is responsible for some of the most beautiful cars ever is not hyperbole. It's created everything from stunning Ferraris and Alfa Romeos to MGs and even the occasional Peugeot during its 93-year history, yet the badge was generally kept to the front wing, not front and centre. That's all changed. 
Headlining a plan to start building cars that are at the pinnacle of the luxury market, Carrozzeria Pininfarina has now diversified into Automobili Pininfarina, set up alongside the existing design house to create its first bespoke car in a generation. And the model is considered so important, it has been named after the brand's founder, Battista.
This plan has been in the ether for quite some time. This electric hyper-GT was shown to the public some four years ago, but while that car was in a studio and had to move with the help of a forklift, this gleaming yellow vision of classic supercar proportions now sits in front of us with more than enough power to move under its own steam.
Engineered in collaboration with Rimac, the Battista shares its structure and electric powertrain with the Nevera hypercar, so the numbers alone are quite something. The Battista has four electric motors, two on each axle, that produce 1,873bhp and 2,340Nm of torque. Power is drawn from a 120kWh battery that's laid out in a T-shaped module located behind and between the two seats. 
According to Pininfarina, this is not a cumulative figure, but the maximum that's capable of reaching the wheels, unlocking a 0-62mph time of 1.86 seconds, 0-124mph in 4.75 seconds and 0-186mph in less than 12 seconds. The range is 296 miles, recorded on the WLTP testing cycle. 
Through the use of its four individual motors the Battista has full torque vectoring, which gives the car an ability to finely divide the power delivered to each of the four wheels with incredible precision. Different driver modes are not unusual in modern cars, but in the Battista they totally change its character, with each setting subsequently unlocking more of the powertrain's potential.
The suspension is relatively standard, in the sense that it uses double-wishbone suspension arms, coil springs and adaptive dampers. But Pininfarina stresses this is a 'hyper-GT' and not a track-focused supercar, so doesn't need race car-inspired elements. Of course, like all EVs, weight is a consideration due to the battery pack, but the Battista's extensive use of carbon fibre means its two-tonne total is admirable, rather than impressively lithe. 
The carbon-fibre structure is made in Rimac's Croatian facility and then shipped to Pininfarina's Atelier that sits within the grounds of its historic Cambiano headquarters. From here, the chassis is ready to be attached to an entirely unique body and interior that's designed and built in Italy.
Partnership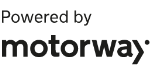 Need to sell your car?
Find your best offer from over 5,000+ dealers. It's that easy.
If you think this sounds like a traditional coachbuild process, you'd be right, but Pininfarina's development of the Battista went beyond just styling, because Automobili Pininfarina has also been responsible for its on-road set-up, as well as bespoke electronic and control systems in the cabin. 
Under the desaturated sunlight typical of an early morning in northern Italy, the Battista looks sensational. Some have criticised it for appearing a tad generic, but it's worth remembering that Pininfarina is the design house responsible for creating the modern supercar aesthetic, penning revolutionary designs such as the Ferrari F40, Enzo and more recently the 458 Italia. This heritage is clear in the Battista, but comes with a very distinctive single design motif that distinguishes itself in the rear's delta-wing graphic that terminates in unique floating tail-lights. 
The Battista is big; a proper hypercar in proportion that is genuinely intimidating (and that's without taking the £2.5m price into account). This is compounded by the fact that we're in the hills of Piedmont, a beautiful location with stunning twisting tarmac, but also at the mercy of the local Barolo farmers on their small tractors that are without doubt the fastest vehicles on the road.
Yet once under way, without a massive multi-cylinder engine behind you, the intimidation factor is reduced. Its low scuttle and rear-facing camera actually make visibility fairly impressive – a critical factor in anything packing nearly 2,000bhp. The powertrain is also extremely well calibrated; with the lower 'Calma' setting focusing on driveability and range, it's as simple to drive as a Tesla. In fact, without needing to juggle a heavy clutch or work around a jerky automated-manual gearbox, it leaves you with lots of time to focus on driving what is an extravagant vehicle with a reasonable amount of confidence. 
But we didn't come here to pootle, and the temptation to click up a mode or two to its penultimate 'Energica' setting is too much to bear. The car's speakers have come into play, but the added whirring noises aren't the differentiator here. What did feel like an extremely fast EV suddenly has a completely different level of performance. It's now you must take stock of your surroundings, the road's surface quality,  and potential traffic hazards before digging deeper into the throttle. The pedal's travel is quite long, which means that unintentional prods of nearly 2,000bhp aren't really an issue, but when you commit, the Battista absolutely flies. 
In fact, the Pininfarina is so fast that you actively have to remind yourself to breathe in as your lungs compress under the immense g-force, and brace yourself against the excellent Sabelt seat while holding onto the steering wheel with an iron grip. Any notion that electrically-driven thrust of this magnitude could possibly be underwhelming is now gone, even for the most sceptical of car enthusiasts. Yet what's amazing is that the Battista doesn't feel hectic as it could in a multi-thousand-horsepower hypercar; it's just pure, relentless speed instead. 
At this point you might be forgiven for overlooking the other elements of the driving experience, but the remarkable thing is how together everything else feels. There's obvious compliance and travel in the suspension, helping it float over the worst of Piedmont's rough roads that sit in the valleys below. And each drive mode unlocks a new experience different to the one before, but every setting has a place and is incredibly well judged. 
Unusually for an EV, the seating position is low. This is due entirely to the fact the seats are nestled within the battery pack rather than on top of the cells, meaning driver and passenger are positioned low down in the car to really get a sense of connection. This isn't something that matters as much in a Hyundai Ioniq 5, but plays a much bigger role when there are such extreme forces in play. The chassis feels wonderfully natural and fluid as a result, once again eroding the initial intimidation that dominates the driving experience in some hypercars. 
In fact, the only blemish on the Battista's record that is evident at road speeds is the steering, which although direct and accurate, is short on feedback and a natural feeling to its weighting. It's something that other mid-engined car makers such as Lamborghini or McLaren have resolutely nailed, but it's certainly not a deal breaker here. 
Sitting inside the Battista's cabin after a – literally – breathtaking drive, with its intricate carbon-fibre detailing and a view back at those stunning haunches through its spindly wing mirrors, there's a sense of how seriously the Automobili Pininfarina Battista should be taken. While in our eyes there's questionable relevance in the construction of a 600bhp electric family SUV, seen through a different lens, the electric hypercar is already proving to be a fitting testbed for the latest and greatest automotive technology, just as traditional combustion-powered supercars have been for generations.
The fact that it wears a historically significant badge on the nose only makes the Pininfarina Battista even more enthralling. 
| | |
| --- | --- |
| Model: | Pininfarina Battista |
| Price: | £2 million (exc. VAT) |
| Powertrain: | 120kWh battery, 4x e-motors |
| Power/torque: | 1,873bhp/2,340Nm |
| Transmission: | Single-speed automatic, four-wheel drive |
| 0–62mph: | 1.86 seconds |
| Top speed: | 217mph |
| Range/charging: | 296 miles/250kW (10-80% 30 min) |
| On sale: | Now |