New transparent BMW logo arrives
The BMW Concept i4 featured a new transparent logo design, marking the most radical change to the company's branding in 100 years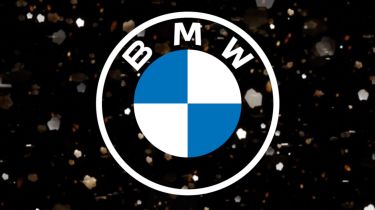 The all-electric BMW Concept i4 has previewed the German firm's updated transparent logo design, marking the most radical revision to the company's branding for a century.
BMW's updated logo is currently only being used on internal communications, but it will be gradually rolled-out on customer facing products (such as international trade fair branding and online communications) between now and 31 May 2020.
The current BMW roundel will continue to feature on the bonnet of the company's vehicles, while BMW tests the public response to the update. BMW's handy infographic shows how the famous logo has evolved since 1917.
BMW hopes its new badge will find particular use online. Jens Thiemer, Senior Vice President for Customer and Brand BMW said: "Our new brand design is geared to the challenges and opportunities of digitalization for brands. With visual restraint and graphic flexibility, we are equipping ourselves for the vast variety of touch points in communication at which BMW will be present, online and offline, in the future."
Finally, BMW says its new logo design reflects its updated customer-centred brand identity. Unlike the outgoing logo, which was embossed and 3D, this pared back, two-dimensional replacement supposedly "conveys openness and clarity." We're still unsure how such depth in meaning can be pulled from a simple roundel – but it's a nice sentiment regardless.
What do you make of BMW's updated logo? Let us know in the comments section below…