New BMW 8 Series Convertible 2019 review
Is the new BMW 8 Series Convertible just as compelling as the Coupe? We find out…
Find your BMW 8 Series
Offers from our trusted partners on this car and its predecessors...
Or are you looking to sell your car?
Advertisement
Despite being a large and heavy open-top car, the new BMW 8 Series Convertible feels tight, agile and hugely composed. In this M850i version, losing the roof only puts you closer to the thunderous bark of its V8, too. The Mercedes S-Class Cabrio is more spacious and plusher, but the 8 Series feels like a model aimed squarely at a more driver-focused market, so BMW buyers should like it. However, it will be interesting to see if it's worthwhile spending more than the M850i's already considerable price tag for the flagship M8 version when that arrives, or less when the six-cylinder 840i model takes its place too.
The rebirth of the BMW 8 Series could well have fallen through a 6 Series shaped trap door, but we found the more upmarket, more driver focused take on BMW's flagship to be a convincing resurrection when we sampled it in Coupe form at the end of 2018. 
Now, landing on sale in the UK and costing some £7,000 more than the hard top, is this: the new BMW 8 Series Convertible.
• Best convertible cars on sale
BMW believes that the Coupe will outsell its new cabriolet sibling two to one, but we think things could be somewhat closer when interest starts pouring in. First of all, a £7k premium in this class is tiny; open-top versions usually cost quite a bit more. The new 8 Series Convertible has a folding fabric roof rather than a complex metal set-up. It opens and closes in just 15 seconds at speeds of up to 31mph.
More importantly, climbing behind the wheel reveals that BMW's boffins have done a fantastic job of ensuring that the 8 Series Convertible hasn't surrendered much of the Coupe's already excellent dynamic prowess.
The carbon-fibre-reinforced plastic construction used on the 8 Series platform means that BMW's engineers haven't had to go all that overboard to retain as much of the Coupé's rigidity as possible. They've bolstered the A-pillars, added cross struts and given the car some strengthening under the floor. And while the V8-powered M850i drop-top driven here tips the scales at 125kg more than the equivalent Coupe, we're told it's 97 per cent as stiff.
When we took to the roads in the M850i Coupe last year, we were impressed by the way the upmarket 6 Series replacement drove. BMW has tried to find a narrow gap between sports car and grand tourer – and by and large it has succeeded.
It's much the same deal here with the Convertible, and the M850i exhibits a user-friendly set of sporting traits with more than acceptable levels of refinement. 
What grabs you immediately is the way it feels surprisingly agile for a roofless car that weighs more than two tonnes. Things are helped in part by a four-wheel-steering system that is far more natural in this application than it is in the brand's SUVs. But the cabrio is surefooted and more than sharp enough for a car of this type.
Partnership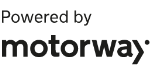 Need to sell your car?
Find your best offer from over 5,000+ dealers. It's that easy.
While BMW claims there's a rear-wheel bias to the xDrive four-wheel-drive system, you'll struggle to notice it. Grip is the overriding characteristic of the set-up, even when you ease off the traction control settings. It seems pretty one-dimensional for a BMW with a six-figure price tag and M-badged performance pretensions, but you can't help being impressed at how tight and controllable the M850i Convertible is at speed along a twisting road.
Losing the roof doesn't seem to have had much impact on the car's dynamic abilities, then. And being exposed to the elements adds a key new dimension to this car's appeal: you can get closer to its engine. 
The 4.4-litre V8 revs out with thunderous intent if you want it to. With the car in its more aggressive drive modes and the exhaust valves open, the M850i unleashes a serious volley of crackles and bangs. It's an exciting powertrain, and with the xDrive system, it enables 0-62mph in a claimed 3.9 seconds. Make no mistake: this is a very fast car, and it leaves you wondering just how rapid the flagship M8 will be when it eventually arrives. 
It's fairly comfortable, too, despite riding on steel springs, rather than the air suspension that's found in the 7 Series and new X7. That goes some way to explaining the big BMW's brilliant body control, but for a grand tourer, the M850i definitely errs towards the firmer side of things. It's still impressively cosseting and you could easily live with it, but a touch of stiffness in the adaptive set-up at cruising speed reveals there are more comfortable cars out there for this kind of money.
There are more spacious ones, too. The rear seats of the 8 Series Convertible are not as accommodating as the ones in a Mercedes S-Class Cabriolet, and adults won't like being there too long, if at all. That shouldn't come as much of a surprise, however, given that the BMW's wheelbase is 123mm shorter than the Merc's.
At least the cabin feels classy, with a luxurious level of perceived quality. The materials reflect this, but while the design is neat and tidy, and the iDrive infotainment as sharp as ever, the interior seems to reflect the sports car side of the M850i's nature, rather than the grand tourer. The arrival of a fully-digitalised instrument panel belies the new BMW GT's status as a driver's car a little though, and there are more convincing and setups out there.
If this kind of thing matters to you, then an S-Class Cabriolet feels more special inside and is definitely more tailored towards luxury consumers. However, it would be really harsh to suggest that the BMW's cabin isn't upmarket and well finished, because it is.