Tesla-style over-the-air software upgrades for new BMW cars
Digital after-sales revolution promised by BMW boss with online updates to car software adding new features.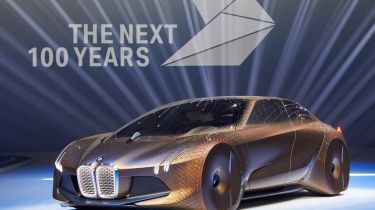 BMW will follow Tesla's lead with over-the-air updates for its cars "pretty soon" according to Ian Robertson, Member of the Board of Management of BMW AG for Sales and Brand BMW and aftersales for the BMW Group.
The company, which employs 300 people in Chicago to develop and issue regular updates for its own BMW app, doesn't share rival brand's concerns of over-the-air update security, with Mercedes only allowing updates at its dealers.
• Driverless cars: everything you need to know
However, Robertson has promised an after-sales revolution for owners led by the car's connectivity. "We've worked hard to improve the after-sales experience in our dealers," said Robertson, "But for some people visiting their dealer is still an inconvenience."
"So imagine a time when your car isn't being used – overnight, for example – and a BMW technician can come and service your car and it'll be ready for you, fully valeted, in the morning."
BMW's Connected app already gives control over certain controls like navigation, climate control and locking. And Robertson revealed how, in the near future, BMW will work with companies like Amazon so that packages can be delivered to a car, with access being given remotely. "We're aiming for the whole after-sales environment to become seamless and invisible," Robertson told us.
Robertson also revealed that he thinks advancing battery tech could spell the end for fuel cells. With solid state batteries performing well in lab tests, he said, "If battery tech advances as we think it could do, it could overtake the need for fuel cells."
Robertson admitted that BMW had a slower than anticipated start to its EV programme with cars like the i3 and i8, but while it took three years to sell the first 100,000 cars, his company would sell 100,000 this year alone.
Are over-the-air software updates coming to more new cars in the future? Is that a good thing? Let us know in the comments...