Car leasing with insurance: what is it and how does it work?
Leasing a car with insurance as part of the deal is a good way to keep things simple, but might not be the cheapest way to insure your car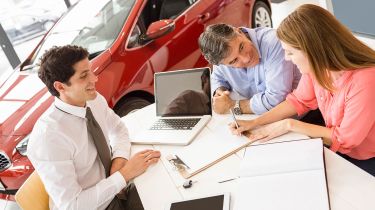 If you're considering leasing a car but want to make things even simpler by bundling some of the other running costs into the deal, a Personal Contract Hire (PCH) deal with insurance included might be the answer. Leasing a car with insurance can make your monthly outgoings easier to keep track of as all the costs leave your bank account in one neat payment. There are even car finance and leasing deals which include other car running costs, such as road tax, roadside assistance and servicing. 
While most leasing deals don't come with insurance included, it's becoming increasingly common for manufacturers and dedicated car leasing companies to offer packages that bundle 'free' insurance in with your monthly lease payments. Other kinds of car finance with free insurance also exist, but these deals might not be as cost effective as they first seem.
Where can I find manufacturer leasing deals with insurance included?
You will find a number of car leasing companies offering car leasing deals with free insurance by searching online. Often manufacturers will refer to a leasing deal with insurance included as a 'subscription' and these are also becoming more commonplace. One such example is 'Care by Volvo', which factors in the cost of leasing one of their cars, maintenance, breakdown cover and optional insurance into one monthly payment. VW's Lease&Care packages work on a similar basis.
It's worth mentioning that although this keeps things simple by consolidating all the payments into one, you might be better off sorting all individual elements separately in the long run. PCH can be a cheap way to get behind the wheel of a new car, but purchasing your insurance on the manufacturer's terms through their own partners means you might miss out on better value deals you can find by shopping around. The appeal of free insurance deals tends to  lie mainly in the convenience rather than the cost savings.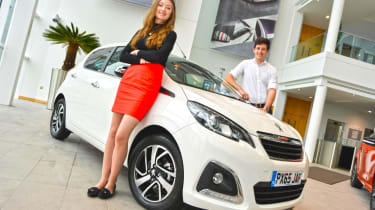 If leasing isn't for you, it's worth considering PCP (Personal Contract Purchase) where you'll have the option to buy the car at the end of the agreement. Some manufacturers offer this type of finance with the other running costs such as insurance road tax and servicing factored in. Peugeot's 'Just Add Fuel' finance package is one such example and covers your running costs (aside from fuel) for up to three years. If you're aged 18 to 20 or have less than two years' no claims bonus then you may still qualify, but will have to have a telematics device (or black box) installed in the car.
Is car leasing with free insurance a good idea?
Car leasing deals with free insurance can be a convenient way of pooling the costs associated with running a car into one payment. They can be hard to get if you're a young or inexperienced driver, though. 
If you do find a deal with free insurance, bear in mind that this will have been factored into the cost of the leasing deal anyway. You might be able to find a cheaper leasing deal and pair it with an insurance deal found on a price comparison site which could result in a lower overall cost when compared with a deal offering 'free' insurance.
Can I find a used car leasing deal with insurance?
It's more common to find a leasing deal that includes insurance for a brand new car than a used one. A PCP deal might be the best option to get behind the wheel of a used car as you don't necessarily need to buy the car at the end of the agreement, meaning it could work out similar to a lease. Often PCP finance can be combined with a loan to cover the car's first year of insurance. One single monthly payment will then cover the cost of the finance and insurance, which gives you time to shop around and save up for the second year's insurance policy.
Independent car leasing with insurance and maintenance
For maximum simplicity, some independent leasing companies can bundle together the cost of a lease with maintenance and insurance costs. Full packages often include MOTs, breakdown cover, servicing and even replacement tyres, which can keep the stress of owning a car to a minimum. 
Partnership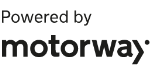 Need to sell your car?
Find your best offer from over 5,000+ dealers. It's that easy.
A few examples include LeasingOptions' 'Fuel & Go' leasing packages, and Nationwide Vehicle Contracts' offer, known as Complete Care. It's worth taking the time to compare this sort of package offered by multiple companies and against deals which don't include insurance to work out if arranging your own insurance could be more cost effective.
No deposit car leasing with insurance
While leasing a car without an initial payment or deposit is tempting, the reality is that this cost will be factored into the monthly payments and likely cost you more in the long run. This type of deal is also hard to find with insurance included. 
Again, this is one of the simplest ways to get into a new car, but certainly not one of the most affordable. It's important to get a range of quotes with or without insurance and with or without an initial payment or deposit to work out how much it will cost you overall.
If you don't want a leasing deal with insurance, you can compare standalone car insurance quotes here...