What is a 'just add fuel' car deal?
Just add fuel deals cover all the running costs associated with running a car, except for the fuel. Here's everything you need to know...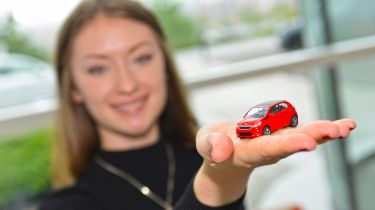 Owning and running a car can be an expensive business. But a 'just add fuel' car finance deal can help you get on the road for less. The basic idea is that you pay a deposit when you first buy the car, then you spend the next 3 years or so paying a monthly amount that covers all of your car running costs - finance, insurance, warranty, servicing, road tax and breakdown cover - so all you have to worry about is paying for the fuel you use.
It's a pretty straightforward way of getting behind the wheel of a new car that makes it easier to budget for all the costs, and if you add a telematics box, it allows younger drivers to afford something other than an old banger, which will help to inspire confidence and give extra peace-of-mind to their parents.
The Just Add Fuel slogan is actually registered by Peugeot for its own scheme, although it's also offered by Peugeot's sister firms in the PSA Group, Citroen and DS, under the SimplyDrive banner. You'll also find other manufacturers offering the same kind of just add fuel deals including Fiat with its Be-Free promotion. Just add fuel is a handy way of describing these schemes as a whole, although there aren't too many car makers offering this kind of deal at the moment.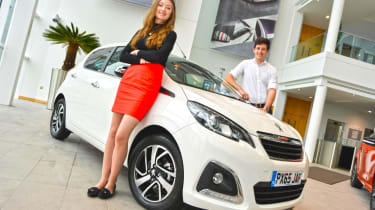 Just add fuel: pros and cons
As wth any car finance deal, there are good points and bad points where just add fuel deals are concerned. The convenience of having your finance, tax, insurance and servicing costs all bundled up into one monthly payment is a big draw. It can also be cost-effective, especially for younger drivers who can take advantage of the telematics based insurance to keep the insurance part of the deal under control.
On the downside, the just add fuel deals mean you wave your ability to shop around for a better insurance deal as you're tied to the one included in the deal. There's also a limited number of manufacturers offering just add fuel so your choice of cars isn't what it would be otherwise.
Just add fuel: terms and conditions
As you might expect, there are terms and conditions that you need to stick to with just add fuel deals. The PSA Group offer is available to anyone aged between 18-75 (although the minimum age limit is higher for some models), and all drivers must hold a full UK driving licence. If you've passed your test in the past 24 months, you will be required to fit a telematics box to the car to meet the insurance requirements. This piece of electronic wizardry monitors how and when a car is driven, and it rates your driving and issues warnings to the insurance provider of poor driving. If four warnings are received, the insurance cover will be subject to cancellation.
Another stipulation is that you must not have made an insurance claim in the past 3 years and you must have no convictions in the last 5 years, although people aged 25-75 can have 1 fault or theft claim and 1 minor conviction to their name and still qualify.
There is an annual mileage limit on this scheme, because it's usually based on a PCP deal with added incentives. That means you will also need to pass the relevant credit checks needed to take out vehicle finance.
Road tax in year 1 is covered by the list price of the car, while year 2 and 3 road tax costs are covered by a cheque sent out at the time of purchase.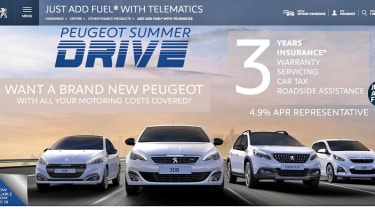 Peugeot, DS and Citroen Just Add Fuel: the cars that qualify
The cars that qualify change over time, but Peugeot offers Just Add Fuel on selected versions of the 108 city car, 208 supermini, 2008 crossover, 308 hatch and 308 SW estate.
At Citroen, it's offered on more vehicles, including the C1 city car, new C3 supermini, the Berlingo, C3 Picasso and C4 Picasso MPVs, the C4 hatch and C4 Cactus crossover. In addition, Citroen offers a Payment Waiver, so if you suffer involuntary redundancy, you can waive up to 6 monthly instalments while you find another job.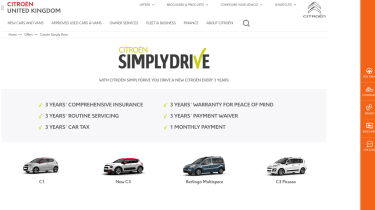 At DS, SimplyDrive is offered on the DS 3, DS 3 Cabrio, DS 4 and DS 5, although again it's only available on selected models.
Have you ever taken out a just add fuel deal? Let us know in the comments section below. Then check out the latest Just Add Fuel deals from Peugeot, Citroen and DS on our sister site Buyacar...