BYD Atto 3 Design long-term test: a great first effort
Final report: a big thumbs-up for BYD after living with it for six months
Find your BYD Atto 3
Offers from our trusted partners on this car and its predecessors...
Or are you looking to sell your car?
Advertisement
Verdict
Six months in an Atto 3 have left us convinced that it's a very solid first effort from BYD. UK buyers should feel comfortable putting it on their shortlists, thanks to decent practicality and real-world range.
Mileage: 7,353
Efficiency: 4.1 miles/kWh
Six months have passed since BYD's first official offering in the UK market, the Atto 3, landed on my driveway, with a promise to build my dreams and, frankly, a sackful of unknowns. How well built, I wondered, could a Chinese vehicle be? Would it unravel as the miles piled on? How would the in-car technology stack up?
Now it's time to deliver the pros and cons – and I ought to start by saying that there are more of the former than the latter. First up, the Atto 3 does the 'EV stuff' really rather well – better, I'd argue, than many vehicles from more established brands. 
Our car arrived in the summer, of course, but even as the autumn closed in, and the mornings grew cooler, it always seemed good for around 250 miles of range in the real world – helped, naturally, by the heat pump that is integrated, as standard, into BYD's electric powertrain. 
The drive itself was never particularly involving or exciting, but there was enough composure at low and high speeds for the Atto 3 to be a good all-rounder – a perfect size for the school run, and a decent cruiser on the longer journeys allowed by its good efficiency. The 201bhp/310Nm front-mounted motor showed the kind of instant punch typical of an EV, too.
Equally, I was left impressed by the BYD's infotainment tech, although it's not perfect. It requires too many screen-button presses to get to features like the heated seats or even the rear windscreen demister. And these controls disappear completely if you dive into the full-screen Android Auto functionality (doing this also automatically reverts the screen to landscape layout, incidentally). But there's no doubting the processing power; it was always quick to respond to inputs, and none of BYD's over-the-air updates (and there were several – more than I remember in any previous long-term test) caused a major issue.
It's a big enough car, too – a little larger than the baby-SUV norm, really, so while I wouldn't recommend regular five-up travel, four adults found the Atto 3 pretty spacious when it was fully loaded. The boot proved big enough for our family's needs too, easily swallowing a weekly shop – although it would be good if BYD was able to add a couple of hooks, allowing you to hang luggage up, above the usual swirl of charging cables on the boot floor.
Other elements in the Atto 3's cabin did age a little, admittedly; there was a definite creak from somewhere in the depths of the dashboard, and my ample frame caused the side bolster of the seat to rub on the central front storage box, emitting a squeak that was often the most audible thing around town. But the light-coloured dashboard fabric proved surprisingly resistant to stains, and the inevitable greasy paw prints from my young son were easy enough to wipe off the blue 'vegan leather'. 
Partnership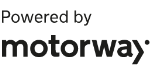 Need to sell your car?
Find your best offer from over 5,000+ dealers. It's that easy.
My lad also, thankfully, overcame his curiosity over the Atto 3's 'guitar string' door pockets within a couple of trips; I only heard the very occasional strum thereafter, usually when sitting in a traffic jam. Even so, I'm glad that the 'strings' haven't reappeared on any of BYD's subsequent models. 
We also note that the Atto 3's most contentious exterior styling item – its 'Build your dreams' badge – has recently been dropped from all right-hand-drive editions. I can't say the inspirational slogan ever really bothered me, and it certainly proved a talking point in car parks. But the speed with which the company has reacted to initial feedback is particularly impressive – a sign of just how ready and willing BYD is to adapt to European tastes.
Indeed, having tried both the smaller Dolphin and the more expensive Seal, it's clear that BYD is learning fast as it gauges reactions from across its fast-expanding European footprint. Both of those newer cars already feel more mature than the Atto 3, even though they were launched only months after it. So my biggest takeaway from the past six months is that while the Atto 3 is indeed a decent offering, in many ways, it really is just the beginning.
BYD Atto 3: second report
We take our BYD Atto 3 to visit a dealer with a difference
Mileage: 5,673
Efficiency: 4.0 miles/kWh
We're not averse to visiting car dealers with our long-term test vehicles at Auto Express – particularly when there's a new look or a new part of the experience that we know customers are going to go through too. But for our BYD Atto 3, actually finding a showroom to visit is still something of a challenge, because there aren't many.
BYD is a global giant in battery production and, more recently, the manufacture of EVs and PHEVs, but it's a relative minnow in the UK. Its first dealership only opened back in March, a few months adrift of a self-imposed schedule that actually targeted UK sales in the final quarter of last year.
Increasing numbers of new arrivals are promising to shake up the buying process, with direct sales, huge amounts of the journey taking place online and dealerships seen very much as 'fulfilment centres'. But that's not exactly the case with BYD, because just as it has done on continental Europe, the brand elected to partner with proven car retailers to help build up its UK presence.
So depending on where you live in the UK, your BYD outlet will be operated by recognised names such as Arnold Clark or Pendragon. And the chosen location for our visit, on a brisk September morning, is a branch operated by Stratstone, right beside a dual carriageway running through Milton Keynes.
As it turns out, this was one of the first two dealerships in the country – and such was the push to get it ready and open in time that bits of branding are still being added or tweaked on a daily basis. This week's arrival? Proper signage to show the specs beside the half dozen Atto 3s in the spacious showroom. Oh, and they're on their second (much-improved) coffee machine in three months.
Stratstone's Head of Retail for BYD, Julie Fearnley, has been at the heart of the initial push with the brand – which shows little sign of easing. "I split my time between here and [our showroom in] Birmingham at the moment," she tells us, "but we're also gearing up to launch our first boutique in Mayfair in the coming weeks, so that's taking up a lot of our time as well."
BYD was quick to get stock of its cars available, Fearnley says, but the early wave of potential customers were generally Chinese people already aware of the brand. "That was a definite early trend, but it's changing all the time," she acknowledges. "Here, for example, we get a lot of passing traffic, so with Atto 3s out front, we do get walk-ins who are curious about the cars and brand.
"We've also seen a shift from early EV adopters to people who know that they're going to have to change at some point. We're doing our bit to educate on that front – and BYD's scale and history in battery manufacturing doesn't do any harm there."
The Atto 3 has been a "perfect" initial launch vehicle, Fearnley believes – but she thinks the Seal and Dolphin have "huge potential" to open BYD up to fresh customers in different areas of the market.
In fact, on the week of our visit, the team in Milton Keynes were preparing to take delivery of their first Dolphin demonstrator – another significant step for a brand that is getting up to speed frighteningly quickly.
BYD Atto 3: first report
Anyone for a game of Guess Who?
Mileage: 4,582
Efficiency: 4.3 miles/kWh
I was always more of a KerPlunk devotee as a youth – when I wasn't playing my part in Ludo sessions that frequently caused family Armageddon – but right now, I'm enjoying a good old game of Guess Who?, with the latest addition to the Auto Express fleet at the heart of it. Say hello to, er… yeah, the blue one!
Okay, so it is, of course, the BYD Atto 3, a new compact SUV that picked up a couple of commendations in our New Car Awards, and a vehicle that could well be an extremely thin end of an extremely thick wedge when it comes to the Chinese brand's plans for the UK and Europe.
BYD remains the biggest company that nobody has really heard of – at least, not in my home patch of Berkshire. But it is, to remind you, the second-largest maker of batteries on the planet, subtly featuring in many of the devices we all use every day. And during my first few weeks with the Atto 3, I've quickly realised that while its shape is pretty homogenous, and even a little bland to my eyes, it is, at least, new. 
This has prompted passers-by to take a second look at the badge, front or back, and then quickly start a guessing game. "Is it a Volkswagen?", "Korean, maybe?", "Nice paint job", "What on earth does Build Your Dreams mean?" And eventually, "Oh, it's Chinese. But it looks fairly decent, right?"
I can forgive the final bit of bemusement, because while pretty much every bit of consumer electronics in a house is made in China, cars from that region are still a bit of an unknown quantity in the UK. The increasingly bullish reborn MG brand has a thin veneer of its British history with which to disguise its Far Eastern ownership, but how will Build Your Dreams (BYD) stack up on usability and dependability?
The Atto 3 – sold through BYD's fledgling UK dealer network of five stores, with plans for a further 20 outlets in the coming months – is available in just one technical configuration, with a 201bhp front-mounted motor and a 60.4kWh battery delivering a claimed 260 miles of range between charges. Speaking of which, the fastest refill speed is via a 150kW charger, which can take the Atto 3's battery from 30 to 80 per cent of its capacity in a respectable 29 minutes.
There are three trim levels in the line-up: Active, Comfort and the range-topping Design that you see here, which costs £38,990 and already comes with deposit contributions to sweeten its PCP finance deal. It certainly doesn't want for standard equipment, with 18-inch alloy wheels, a decent-sized sunroof, dual-zone climate control, front and back parking sensors with rear-view camera, and a large 15.96-inch infotainment touchscreen which, for reasons I've yet to fathom, can be rotated between portrait and landscape orientations.
My early impressions are that the Atto 3 is perfectly big enough to be a family car; a bespoke EV platform has delivered decent rear space for a vehicle measuring 4.45 metres in length while, at 440 litres, the BYD's boot capacity is larger than that in many a C-sector hatchback. 
The car arrived in the early-June heatwave, admittedly, but the standard heat pump and BYD's battery-management software have helped it to look punchy on range. During its first few weeks, based on rough calculations, I'm getting a little more than the claimed maximum range on a single charge.
I'm looking forward to putting these stats to the test over the next six months, and getting to know the BYD a bit better. Whether the wider UK population likes it or not, I suspect they will be doing the same.
| | |
| --- | --- |
| Model: | BYD Atto 3 Design |
| On fleet since: | June 2023 |
| Price new: | £38,990 |
| Powertrain: | 1x e-motor, 60.4kWh battery, 201bhp |
| Range: | 260 miles |
| Max charging: | 89kW DC |
| Options: | None |
| Insurance: | £867 |
| Mileage: | 7,353 |
| Efficiency: | 4.1 miles/kWh |
| Any problems? | None so far |
*Insurance quote from AA (0800 107 0680) for a 42-year-old in Banbury, Oxon, with three points.