Best car drying cloths 2022
We find the best way to dry your car after rinsing
It's tempting to skip drying your car after washing and rinsing it. It will dry on its own but, unless you have a filtered water supply, the paint will be covered in marks.
The professional solution is a blower, which minimises how much you touch the car and shifts all the water hiding in handles and panel gaps, but it's not cheap – or quick.
A drying towel is the ideal solution for most of us, with microfibre dominating the sector, having squeezed out the traditional "chammy" chamois leather.
But which one will make drying your car a breeze rather than a chore? We got busy with eight to find out.
How we tested them
Drying cloths are mostly all microfibre now, but there's a huge choice of sizes, weaves and pile. Our focus was on ease of use, first laying the cloth on a wet panel and drawing it across. We noted progress when dry and when wet before moving on to wiping the side of our pick-up. 
After wiping, we checked how easy each cloth was to wring, plus weighed them dry, and after soaking and draining for 15 seconds, to assess absorbency. Finally we took into account price from makers and online sources.
Verdict
It might be a first win for Armor All in this test, but it's clear this is a rebrand of our serial winner from sister brand Kent. A keen price and great ease of use seal the win. But it was close with the super-easy-to-use Instadry, which uses clever tech to get just about everything right apart from the cost. Angelwax's well priced large towel takes third.
Armor All Extra Large Drying Towel
Autoglym Instadry 
Angelwax Large Drying Towel
Reviews
Armor All Extra Large Drying Towel
Apart from the rebranding, this is a rerun of our 2020 test result, with the cost-effective yellow towel pipping the clever Instadry. The secret of Amor All's success is the short-pile, single-layer microfibre, which is easy to handle and leaves just a thin layer of water that quickly dries. It soaks up more than six times its own weight, but it never gets too heavy to handle and it's easy to bundle into your hand. Top performance at a great price.
Autoglym Instadry
A small price rise since our last test does the Instadry no favours, but a similar hike for Armor All means this is still around three times the price of our winner. It remains the easiest solution for drying your car, leaving a very fine layer of moisture on the bodywork (which rapidly disappears) and it never gets heavy. When it fills with water, a quick wring brings it back to work, thanks to that clever PVA-coated microfibre. Our money-no-object choice.
Angelwax Large Drying Towel
Our pick of the larger towels, thanks to a combination of huge thirst, sucking up more than five times its own weight, and ease of use. With the impressive absorption, the towel inevitably gets heavy, but it is one of the easiest of the larger options to wring, thanks to its relatively short pile. Its wipe was matched by similar rivals and a step behind our top two, but a keen price – under a tenner – saw it complete the podium.
Partnership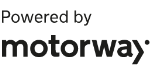 Need to sell your car?
Find your best offer from over 5,000+ dealers. It's that easy.
Mammoth Hybrid Twist
We've had good results with Mammoth microfibres before and this is one of the best larger towel packs. It is one of several variants in the Hybrid Twist line-up, which combines twisted fibres with low-pile microfibre, giving lawn-like stripes. The idea is it needs less pressure to absorb water. It was among the best at the dry drag test and hoovered up almost six times its own weight in the soak test. But it's big and tough to wring, hurting its overall score.
Gyeon Q2M SilkDryer
The SilkDryer uses twisted fibre technology, which Gyeon says it pioneered back in 2015, to maximise water absorption. It managed to soak up almost five times its own weight and proved effective when dry in the drag test. The single-layer cloth with a short pile on one side was not quite so good when wet and a bit of a handful when drying vertical panels, thanks to its generous 70x90cm size. But in spite of that, the relatively thin material was okay to wring.
Car Gods 54 Nike
Price: around £22
Rating: 3.5 stars
Contact: cargods.com
Waffle-weave towels tend to be easy to use, thanks to their lack of bulk, and this was no exception. It was also good to wring for a 60x90cm towel. The trade-off is water absorption and this was one of the poorest on test, managing just four times its own weight. It was one of the better towels in the drag test and easy to work on the doors of our test pick-up, but it quickly filled with water. Its biggest problem, though, is a doubling of its price since 2020.  
Dodo Juice Dry Hard
We're fans of a lot of Dodo Juice's range, but its towels rarely hit the spot. There's no doubting the quality of this twin-layer towel, which uses twisted-loop microfibre tech to soak up more water than any other cloth, but it only absorbed just over four times its weight. And that's our problem: the Dry Hard is fine for drag drying, covering a large area thanks to its 60x90cm size, but it's hard work to hold on vertical panels and to wring.
Detailers World Hydro Hoover XL
This Hydro Hoover is one of a large range of drying cloth variants offered by car care newcomer Detailers United. The website is confusing, talking of different pile lengths on each side, which were missing from our sample. In theory, this enables it to be used for buffing as well as drying. There's also confusion over the towel's density. For drying it has a decent thirst and wipe, but it gets heavy quickly and the thick material is hard work to wring. 
Now that the drying is sorted, click here to read our list of the best wax and sealant…