Best degreasers and engine cleaners 2018
We tested the best gunk removers you can buy in the UK, some more environmentally friendly than others...
One of the best methods of fault finding on your car is to ensure that the engine bay is kept clean of oil and gunk. By ensuring a clean area under the bonnet, you will be able to identify problem before they become much worse, for example, leaking coolant pipe.
Some plastic parts can be kept tidy using interior cleaning products, but only a degreaser can remove the really oily bits. As with everything from your fuel type to your food, the drive to become more considerate of the environment has led to more biodegradable cleaners hit the market. The big question then, is can they stand up to the conventional solvents? We took the best degreasers for sale here in the UK (some environmentally conscious, some less so) and put them to the test.
To test each degreaser, we sprayed various parts from cars which were caked with oil, and then rinsed with low pressure water and then enlisting the help of a paint brush to really get in there. Results were drawn after each attempt and also, after the parts had dried. Of course, as with most of our tests, final was our final consideration.
Verdict
Both 'greener' and and more traditional cleaners were well represented. However, the standout winners for both offer the best combination of effectiveness, price, and ease of use. Without further ado, the winners were are follows:
• Best 'green' cleaner: Autoglym Engine and Machine Cleaner
• Best traditional cleaner: Comma Hyper Clean
For the reviews of each degreaser we tested read on below...
Reviews: Biodegradable
Autoglm Engine and Machine Cleaner
Price: £10Size: 1-litreRating: ★★★★★
Often 'green' products trail less eco-friendly versions on performance, but not here; the water-based Engine & Machine Cleaner had a clear edge. It topped all the tests, showing really well on grime from painted surfaces. However, you still need to check it is okay on plated metals. Its litre pack makes it more economical than WD-40, but it can't match Comma's keen price.
Get the Autoglym Engine and Machine Cleaner from Amazon here
Muc-Off Degreaser
Price: Approx. £7Size: 500mlRating: ★★★☆☆
Only two minutes' soaking was needed for this biodegradable aerosol cleaner, aimed at the motorcycle market. It worked fine on our car parts, scoring well after soaking and rinsing, although rival products had the edge when we used the brush as well. If it wasn't for the 500ml pack's high price, Muc-Off would have been further up than midfield in our overall rankings.
Get the Muc-Off Bike Cleaner from Amazon here
Bilt Hamber Surfex HD
Price: Approx. £21Size: 5-litresRating: ★★★☆☆
Water-based Bilt-Hamber's Surfex HD has a lot going for it – not only is it biodegradable, it's also one of the cheapest degreasers we tested. Yet while it did the job, it wasn't quite as capable as our podium finishers. We had to give it a little help with a brush; when simply applied and rinsed, it left behind a thin film of oil.
Buy the Bilt-Hamber Surfex Cleaner at Amazon here
Meguiar's Engine Bay Cleaner
Price: Approx. £14Size: 475mlRating: ★★☆☆☆
Aimed at the enthusiast and designed for delicate surfaces such as plated metals, the US maker's biodegradable Engine Cleaner was out of its depth on our filthy scrapyard components. It made some progress with the brush, but was simply not good enough. Unusually, while its stablemate has the lowest price on test, this is the most expensive.
Partnership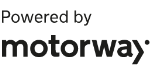 Need to sell your car?
Find your best offer from over 5,000+ dealers. It's that easy.
Buy the Meguiars Engine Bay Cleaner from Amazon here
Reviews: Solvent Based
Comma Hyper Clean
Price: Approx. £29Size: 5-litreRating: ★★★★☆
There's something old school about Hyper Clean, from the plain packaging to the solvent whiff. If you want to spray it on you'll need to find a trigger bottle. It can be brushed on, although you'll need a bowl or similar. It's not the most convenient to use, and wasn't helped by needing 10 minutes to work. This was close to the much newer WD-40 and still works well. It would be our choice for big jobs or filling a parts washer.
Buy the Comma Hyper Clean from Amazon here
WD-40 Specialist Fast Acting Degreaser
Price: Approx. £7 Size: 500mlRating: ★★★★☆
Fast acting Degreaser is part of a nine-strong range of Specialist maintenance sprays that covers everything from a contact cleaner to white lithium grease. They all come in 500ml aerosols with the hinged Smart Straw.  The solvent-based degreaser needs to be allowed to penetrate after being applied, although no time is given. We left it for several minutes before using a low-pressure spray to rinse it off. It just had the edge over Hyper Clean and its aerosol delivery made it easier to use. But it works out more expensive than the five-litre tin from Comma. It's effective and convenient, although it will prove costly for big cleaning jobs.
Buy the WD-40 Specialist Degreaser from Amazon here
Gunk Engine Degreaser
Price: Approx. £5.50Size: 1-litreRating: ★★★★☆
With its unmistakable smell and distinctive orange branding, Gunk has become the generic term for degreasing. After leaving the Gunk on our test oil catcher for 10 minutes, it loosened plenty of grease, although lots of work with the brush and thorough rinsing was required to wash off the white residue created.The competitive price kept it in the running, making it a worthy option.
Buy the Gunk Engine Degreaser from Halfords here
Meguiar's Super Degreaser
Price: Approx. £27Size: 5-litreRating: ★★★★☆
Triumphed in one of our previous degreaser test way back when, but the Meguiar's was edged out this time around. It is ideal for those on a tight budget; the formula is used diluted, and works out the cheapest on test, although you pay £2.15 extra for the spray bottle. Grime shifting was among the best, beaten only by our podium finishers.
Buy the Meguiar's Super Degreaser from Amazon here
CarPlan Engine Cleaner and Degreaser 
Price: Approx. £16Size: 5-litreRating: ★★★☆☆
Not much wrong with this conventional cleaner from car care giant CarPlan that a bigger pack and lower price would not solve. It scored well when hosed off after leaving it to soak for a couple of minutes, and was a match for the best when worked in with a brush. Can also be used on tar spots.
Buy the Carplan Engine Cleaner from Amazon here
Swarfega Jizer
Price: Approx. £25Size: 5-litreRating: ★★☆☆☆
Kerosene-based and with dire safety warnings prominently displayed, Jizer started on the back foot in terms of price, proving the third most expensive product per litre. Its initial rinse performance brought off only a little of the surface film, and a second application with lots of brush work was needed to clean all the way down to the metal.
Buy the Swarfega Jizer Cleaner from Amazon here
Have you had any experience with these degreasers? Let us know in the comments below...