'Politicians' silence on the car market is deafening'
Editor-in-chief Steve Fowler looks at how the Government is ignoring 800,000 UK workers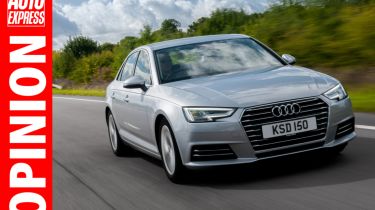 As the political party conference season drew to a close last week, so news of the latest car registration figures was released: down nine per cent – a worrying, if not unexpected, trend.
So why link the two things? If the car market isn't healthy it has a massive effect on the UK economy. Yet politicians from all parties had nothing to say, preferring to stick their heads in the sand.
There are over 800,000 people in the UK who rely on the car business for their livelihoods. That's 800,000 people being ignored by politicians.
Nobody expected car sales to continue growing, but the lack of showroom traffic is a concern for an industry that is so vital to the UK. I've no doubt that people want to buy cars, but they're being frightened off by two things we desperately need clarity on from politicians: Brexit and diesel.
The car companies are privately frustrated with the lack of direction from the Government on Brexit, while the effect that's having on UK buyers is obvious – consumer confidence is low.
It's a similar story on diesel: buyers are worried having a diesel car might disadvantage them in the future. Modern, clean diesels are an important bridge to the new tech that will provide greener motoring. But potential diesel buyers need reassurance they're not going to be taxed to high heaven or forbidden from driving in certain areas in the coming years.
In Germany, Chancellor Angela Merkel has said: "The government needs to ensure that those who bought cars in good faith are not punished in the end with driving bans." Simple, isn't it? So why can't our government provide similar reassurances?
My guess is our politicians don't understand cars, the car industry or car owners – I hope it's not that they don't care. It's time for them to step up and prove me wrong.
Do you think the Government should be doing more to help the UK motor industry? Let us know in the comments below...