"It's clear that this was – and still is – the year of Britain"
Mike Rutherford mulls over the recent changes to the UK motor industry and thinks that the future looks bright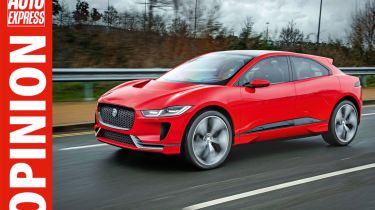 As the end of a 2017 beckons, it's clear that this was – and still is – the year of Britain, Brits and Brit cars. The UK punched above its weight yet again. And even in the face of unprecedented political hostility towards the motor industry, Britain retained its colossal array of manufacturers. Not bad for a tiny place that's very much part of Europe. 
Remember – we're not surrendering our status as a leading European country, we're merely leaving the club. True, year-on-year sales are down. But on a more positive note, it's great to see so many firms successfully selling hybrids in Britain in 2017 and beyond. 
This tried and tested, affordable tech now serves as a vital stopgap because the major shift from conventional combustion engines to all-electric vehicles is still years if not decades away for the majority of consumers spending their own cash. 
This was also the year JLR arrived proper. Apart from collecting the coveted World Car of the Year and World Car design gongs for F-Pace, JLR blessed us with a credible all-new Discovery and sublime Velar, in addition to opening order books for the E-Pace, the all-electric I-Pace, plus the PHEV Range Rovers. JLR is Britain's biggest car maker and the flavour of the month, the year, the decade.
As undisputed UK no. 1, it's inspired Aston Martin to blossom in terms of credibility, products and factory outlets. And with McLaren launching yet another fine new road car and the triggering of Infiniti production at Sunderland, all the above are in rude health. Also, what's not to like when Honda, Nissan and Toyota factories still sit happily on our turf, rather than on the soil of mainland Europe?
• Best plug-in hybrid cars on sale
The future looks brighter for Lotus, too. If Geely of China does for its latest adoptee what it's just done for Volvo, the firm should finally realise its enormous potential and fully exploit its legendary badge. 
The buoyant BMW/MINI duo exit 2017 better placed than most to score on the EV front thanks to superb existing and near-future models like the i3 and MINI E. The latter, if the range and price is right, is surely destined to become Britain's best-selling all-electric car. That'd be logical. It'd mean fierce competition between Nissan Sunderland and MINI Cowley – with consumers the main beneficiaries of the imminent Leaf vs MINI E war. That's the way it should – and will – be. Let battle commence.
Which would you choose between the MINI E and Nissan Leaf? Let us know in the comments below.