Vehicle Certification Agency to lose powers after Brexit
The VCA's ability to grant European-wide type approval to new cars will cease when the UK leaves the EU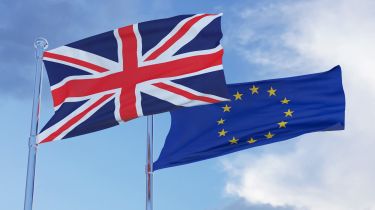 The Vehicle Certification Agency (VCA) will automatically lose its ability to provide European-wide type approval to new cars when the UK leaves the European Union.
The VCA is operated by the Department for Transport (DfT), and its type approval process ensures all mass-market new cars – and existing models receiving major updates – meet mandatory technical and safety requirements before going on sale.
• Brexit could force Japanese carmakers out of the UK
Under current rules, a vehicle approved by the VCA is automatically granted type approval across the EU. When the UK leaves the EU, that cross-country authority will be lost.
A recent document released by the European Commission states that after the UK has left the EU, "the United Kingdom approval authority [VCA] will cease to be an EU type-approval authority."
The document continues: "As a result, it will not be possible as from the withdrawal date for a manufacturer to place on the Union market motor vehicles accompanied by a certificate of conformity referring to a type-approval granted by the United Kingdom approval authority."
Stripping the VCA of its EU-wide powers would have significant implications for carmakers with UK operations, a number of whom pay between £350,000 and £500,000 to the VCA each time a new model is submitted for type approval. The Financial Times reports a number of major manufacturers have either cancelled future arrangements with the VCA, are in talks with another country's certification authority, or are considering leaving the VCA.
Mike Hawes, chief executive of the Society of Motor Manufacturers and Traders (SMMT) previously warned carmakers could simply drop some models from the UK market due to post-Brexit type approval issues, while Aston Martin voiced similar concerns towards the end of last year.
The European Commission's report allows for the possibility of a "transitional arrangement" relating to vehicle type approval, which could allow the VCA's EU-wide authority to remain post-Brexit. However, it warns of "considerable uncertainties" and "legal repercussions" related to type approval.
A DfT spokesperson said: "The Vehicle Certification Agency is internationally recognised and respected, and we are confident it will remain one of the world's leading type approval authorities after we leave the European Union."
Now read about the Brexit impact assessments which suggest the UK car industry could face a 13 per cent rise in costs after the UK leaves the EU...