'Bold and creative, Sergio Marchionne will be sorely missed'
After his feats with Fiat and Chrysler, the car industry will miss Sergio Marchionne's ingenuity, writes Jonathan Burn…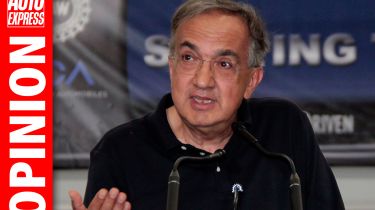 The automotive industry has lost one of its most respected and tenacious car chiefs. Last week Fiat Chrysler Automobiles (FCA) announced that its chief executive Sergio Marchionne had passed away following complications that occurred during surgery.
The 66-year-old (above) was due to step down from the role next spring, marking what have been almost 15 years at the head of one of the world's largest car makers. However, it is without question that the company Marchionne leaves behind is far leaner, fitter and more relevant than the one he took charge of in 2004.
• Opinion: following Marchionne will be a tough task
He brought the Fiat Group back from the brink of bankruptcy and became a figurehead in the industry through his bold, creative and determined attitude. He was publicly critical about his own products as well as those from rival brands, which meant an audience with Marchionne was never dull. He had a special relationship with the media; his outspoken but humorous approach added colour to an industry often very black or white.
During his time at the helm of FCA, his boldest decision was 2009's takeover of the Chrysler Group. Since then, FCA has blossomed into a car industry powerhouse. Only two months ago Marchionne outlined FCA's ambitious five-year product plan and proudly announced it was finally debt free.
Of course, FCA's revival wasn't orchestrated by Marchionne alone; the man who has taken over as CEO, Mike Manley, who was brought up in Bedfordshire, has also played a pivotal role in helping reshape the company. But it's difficult to imagine FCA would find itself in the position it is today if it wasn't for the guidance and intelligence of Marchionne. He will be sorely missed by all.
Ferrari went from strength to strength under Marchionne: check out our reviews of their best models…