Fiat to focus on 500 and Panda family
New all-electric Fiat 500e and 500 Giardiniera estate to join range by 2022, however the ageing Punto will be axed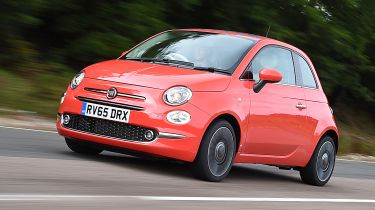 FCA boss Sergio Marchionne has confirmed plans to realign the Fiat brand to focus on money makers like the fashionable 500 and practical Panda city cars. The news was revealed at the company's five-year Capital Market Day presentation in Balocco, Italy. 
"Fiat in Europe is going to get redefined in a more exclusive area," Marchionne said. "It is difficult for the mass markets to be profitable, and in our plan we have identified areas where Fiat works best." 
• Best city cars to buy in 2018
As such, Mr Marchionne announced his plans to focus the Fiat brand around models that can "recoup the cost of electric development" – phasing out slow-sellers like the ageing Punto supermini. He highlighted a total revamp of the 500 model range, with an all-new 500e due in 2020. 
It comes as part of a €9bn investment in electrification over the next five years. Marchionne expects 60 per cent of European FCA sales to be of electrified models by 2022. 
The 500e will be joined by an all-new retro-inspired 500 Giardiniera - a small estate car with an all-electric powertrain. The 500X and 500L will feature hybrid powertrains, too, to create a "fully electrified 500 family". 
Elsewhere, Fiat will work to improve the Panda – another popular and profitable model in Europe. It will focus on "practicality and simplicity" and will not feature an electrified powertrain, instead favouring "affordable, eco-friendly combustion engines".
The existing Punto will be axed, but it's not yet clear whether Fiat will drop the Tipo hatchback and Estate models at the end of their current lifecycle. Despite scaling back the Fiat model range, Marchionne insisted the firm's European production will "remain [the same] or increase" up to 2022.
Are you excited about the prospect of an all-electric Fiat 500? Let us know your thoughts below...