Jaguar Land Rover reports £264 million pre-tax loss
Profitability swings violently for Jaguar Land Rover in Q1 due to China, Brexit and diesel uncertainty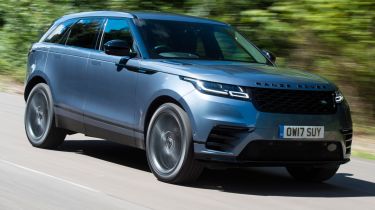 Jaguar Land Rover has reported a pre-tax loss of £264 million for the first quarter of the 2018/19 financial year, leveraging the changing nature of the new car market in China as having a significant effect on the company's accounts.
Retail sales year on year stand at 145,510 vehicles globally, up 5.9 per cent, but wholesales are down 5 per cent to 131,560.
JLR made a £571m profit in the same quarter last year, but has been hit hard by changes to Chinese import taxes, which have temporarily stunted demand for new cars.
Import duties in China have been slashed from 25 per cent to 10 per cent, effective from 1 July. As such, it's likely many Chinese new car buyers neglected purchasing a vehicle in the first quarter of the year, waiting instead for the taxes – and showroom prices of new cars – to fall.
With setbacks in China pinned as the main reason for JLR's first pre-tax loss in three years, continuing uncertainty surrounding Brexit and Britain's post-Brexit trading relationship with Europe, plus setbacks in the diesel market, were also to blame.
Jaguar Land Rover Chief executive Dr Ralf Speth said: "We had a pre-tax loss in the first quarter, reflecting the impact of the announcement of the duty reduction in China as well as planned dealer stock reductions in the quarter.
"We also continue to be impacted negatively by uncertainty over diesels in Europe along with Brexit and additional diesel taxes in UK. Given these issues, we will remain focused on driving growth and simultaneously reducing costs and boosting operational efficiency and capability, taking the necessary steps to shape our future."
Dr Speth has previously warned that a no-deal Brexit scenario could be extremely costly for the carmaker, potentially siphoning £1.2bn from the company's profits each year.
Meanwhile, a BMW task-force has been set up to prepare for a worst case scenario Brexit…