Watch out Tesla: Rivian boss reveals 'disruptor' plans
We speak to Rivian founder and CEO Robert 'RJ' Scaringe to discover how the new US EV start-up is thinking big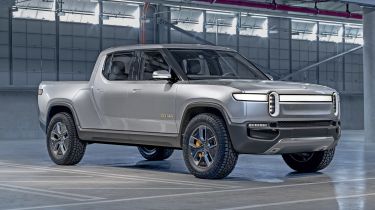 Tesla has proved that it's possible for a car company to go from nothing to one of the industry's biggest stories in just a few years. But the established brands already know they'll face dozens of so-called 'disruptors' over the next decade. One of the freshest arrivals is Rivian, and Auto Express has had a chance to catch up with the man behind the firm.
Robert 'RJ' Scaringe is a graduate of the renowned Massachusetts Institute of Technology and has been an entrepreneur for most of his life. But as a lifelong car fan, he'd worked out by his early twenties that he really wanted his own auto company.
• New all-electric Rivian hatchback on the way
There were plenty of false starts over a nine-year period, as Scaringe adjusted Rivian's 'raison d'etre'. But when the firm did finally show its first two models, the R1T pick-up and R1S seven-seat SUV, they were among the most talked-about vehicles at last November's Los Angeles Motor Show.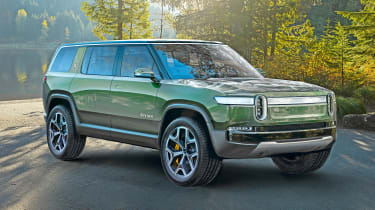 How could a company with nearly 600 staff and this level of preparation appear virtually from nowhere? The answer is simple: patience. "We had a policy to be very deliberate about not making big claims or showing stuff that wasn't ready," Scaringe told us.
"The problem with a lot of the companies in this space is a bunch of people who've done one per cent of the work claiming they've done 90 per cent of the work. For us, it's the flip of that. We knew people would see us and say 'Holy smoke! Where did they come from?'"
Scaringe knows this quiet approach is rare in the current, volatile world of EV launches. "If someone shows a car, and says they're going to start making it within 18 months, ask them how many people they've got on their books," he said. "If the answer is 50 people then they're not going to have a car being made in 18 months. Or five years, even. It takes a long time to build a team like this."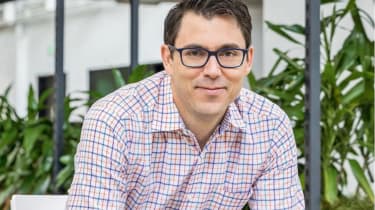 Accordingly, in addition to its headcount, and engineering facilities in California and the UK, Rivian already has a factory in place; it's an ex-Mitsubishi plant in Normal, Illinois. "We bought it for about $16million," said Scaringe. "We'll invest $200m in the place and then we will, in effect, have a brand new, state-of-the-art facility that would otherwise have cost a couple of billion bucks."
First deliveries of the maker's first two products are due in 2020 and right-hand-drive Rivians should hit the UK by 2021.
The company's battery, electric motor and chassis tech can be licensed to other brands, too; indeed, the idea is stitched into the business plan. "We're not of the belief that the existing auto industry is wrong," Scaringe said. "There's a lot of strong capability there, but they do have structural challenges, with doing new platforms and so forth.
"We are actively in talks with both car manufacturers and non-car manufacturers about them using our tech on models that don't directly compete with ours."
There are plenty of other start-ups vying to steal sales from the established order, but as electric motors and battery tech become more widely available, they're democratising who can build cars.
Scaringe is a fascinating example of how a really exciting new arrival can come out of nowhere. And he's unlikely to be the last.
Other EV start-ups waiting in the wings
Byton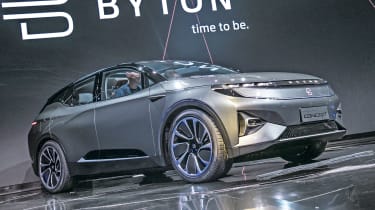 Chinese firm arrived on the scene at the beginning of 2017 with the M-Byte concept. It's headed up by the brains behind the BMW i8 project, Dr Carsten Breitfeld. Byton says its cars will be on sale by 2020.
Faraday Future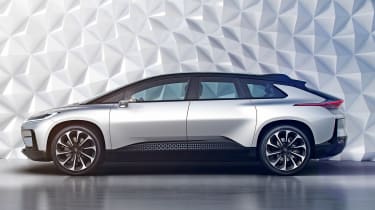 It's been around since 2014, although Faraday has yet to deliver any FF 91 electric crossovers to customers. The US firm is building a factory north of Las Vegas, but is seeking fresh investment.
NIO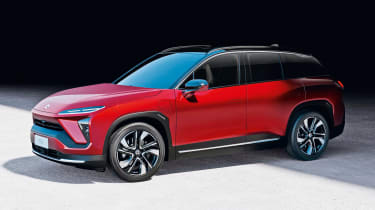 The ES6 SUV is NIO's second model and is already on sale in China. The company outsources production, has a team competing in the Formula E championship and holds the Nürburgring lap record for an electric car.
What are the best electric cars currently on sale? Click here for our top 10...