'All manufacturers missing from Geneva have lost customers and sales'
Several manufacturers were missing from this year's Geneva Motor Show, and have all lost out on big sales, says Mike Rutherford
A growing army of dissident manufacturers continues to blank car exhibitions. And if this commercially suicidal trend continues, prepare for some – maybe most – of these crucial events to vanish.
The buying public will have fewer motor shows to attend. Makers will lose priceless opportunities to build relationships with customers. An industry which already builds too many cars for too few buyers will shoot itself in both feet. How clever is that? 
Having attended more than 30 Geneva shows, believe me when I say the Swiss one is the best, most user-friendly car exhibition on the planet, with the added bonus of fabulously wealthy potential customers walking through the door, every day.
Yet despite its global No. 1 status, the likes of Ford, Jaguar, MINI and Volvo boycotted this month's event. JLR was missing because it's cash-strapped, which is fair enough, right? But why were the others MIA? 
Possibly it's lethargy, or arrogance, or a bit of both, or maybe I'm being overly tough on them for skiving off. Perhaps it's too much to expect companies to go to the trouble and expense of sending cars and staff to shows where they'll come face to face with consumers on the front line? It's easier for these professionals to languish in their offices, after all, feet on desks, as they idly let the vehicles sell themselves via the internet. 
Show me a car firm that repeatedly fails to attend and I'll show you an 'organisation' so disorganised it's turning its back on customers who are desperately needed like never before.
True, motor manufacturers can, depending on their size, spend millions or tens of millions a year attending car shows. But what's the problem with this legitimate expense when so many of them rake in billions in annual profits? 
Show organisers can help by encouraging fewer static displays and more moving vehicles, and creating bigger retailing arenas for buying and selling on the day. So, if a motorist doesn't whip out their credit card and order a new car on the spot, they might buy something car related – like a takeaway electric bike for the rear of the family SUV.
It's significant – and a positive sign of the rapidly changing times – that at Geneva the embarrassing gaps left by major car firms were filled with specialist companies taking big money over the counter, via portable credit card machines, for everything from watches to high-end fashion, to automotive art, to historic vehicles. This proved that motor shows are about much, much more than factory-fresh cars.  
Having said that, this month JLR could've and should've taken cold, hard, much-needed cash from showgoers in Switzerland for exclusive 'Geneva Edition' all-new Evoques and Defenders. Only motorists in attendance would have earned the right to buy such limited-volume models, which would surely be wise investments.
As it turned out, consumers robbed of a JLR stand headed to Jeep's display. How many potential Defender buyers ordered a Wrangler in Geneva instead? Plenty, I suspect. You've got to be in it to win it. And the fact is that Jeep was, while Land Rover was not.
Partnership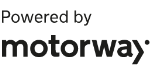 Need to sell your car?
Find your best offer from over 5,000+ dealers. It's that easy.
Do you agree with Mike? Let us know your thoughts in the comments below...