Major roads policing review launched amid spike in accidents and crime figures
Police and transport officials announce two-year Road Safety Action Plan amid spike in drink-drive deaths,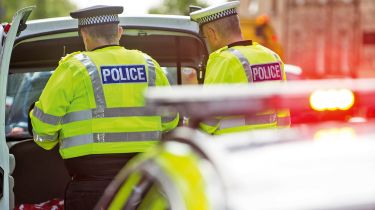 A major government review into how the UK's roads are policed has been announced, with motorway bosses and the Home Office joining the police to launch a two-year Road Safety Action Plan in a bid to improve road safety.
Recent figures have revealed the number of fatalities caused by drink drivers recently reached an eight-year high, while the number of pedestrians killed on the UK's roads reached a nine-year high in 2017, and overall accident rates haven't fallen significantly since 2012. 
There has also been a severe drop in the type of offences roads police would normally solve in recent years, with the number of drivers cited for careless or dangerous driving falling from 276,000 in 2011, to 179,000 in 2016.
Police cuts 
These trends come in the wake of cuts that have seen the number of dedicated police traffic officers fall by 24 per cent between 2012 and 2018, as funding cuts see traffic enforcement increasing left to speed cameras. The fall in traffic officers has been felt so sharply that one senior police officer recently described the UK's roads as being like "Wacky Races".
The number of seatbelt offences logged during the same period fell from 137,000 to just 19,600, despite the fact that one in four vehicle occupants killed in 2017 (the last year for which figures are available) wasn't wearing a seatbelt.
The number of roadside breathalyser tests carried out by police, meanwhile, fell from almost half a million in 2013 to just 147,000 in 2017, while the proportion of positive breath samples provided by tested drivers increasing from 9.4 per cent to 12.4 per cent over the same period. Drug driving offences were also up by 90 per cent in 2018 compared to 2017, though this rise may be linked to the mass adoption of roadside DrugWipe tests by police. 
The Road Safety Action Plan
The first-of-its-kind review into road policing, funded by the Department for Transport and Highways England, will "look at how roads policing currently works, its effectiveness, and where improvements could be made". 
While details of the review are thin on the ground, recent initiatives have seen long-range speed cameras that can detect offences from a kilometre away trialled, while MPs have called on local councils to be given powers to issue traffic penalties to make up for police shortages. 
Police have also been trialling roadside alcohol breathalysers that provide evidential readings, negating the need for officers to carry out a second test at the police station, and removing the potential for offenders to sober up enough to pass this second test as they are taken to the station. 
Edmund King, president of the AA, welcomed the investigation, but cautioned: "The biggest deterrent to someone drink-driving, picking up their phone behind the wheel or driving without insurance, is to have a very strong and very visible police presence. Reducing the number of specialist traffic police by a third over a decade has meant that some drivers feel they can regularly drive or act dangerously in their cars and get away with it."
Partnership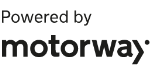 Need to sell your car?
Find your best offer from over 5,000+ dealers. It's that easy.
What do you think needs to happen to improve the situation on UK roads? Let us know in the comments...