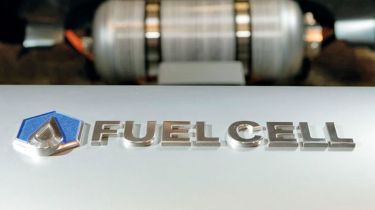 The most usable and eco-friendly future fuel, hydrogen is seen by many as the long-term favourite. A chemical reaction creates electricity and emits only water, giving petrol-like range.
Fuel cells have been propelling cars since the sixties, but progress has been very slow to date.
Five hydrogen buses currently run in London and five fuel-cell black cabs will roll out for the Olympics. But there are only four filling stations in the UK.
Fuel cells and the infrastructure they require are very costly, but the Government wants a pump network by 2014-15. A shift to renewables could provide the clean energy needed for power-hungry hydrogen production.
AA's view…"Not convinced this is the holy grail, as hydrogen production is energy-intensive. Not enough of the electricity used will come from renewable sources"
Chance of success: 50%