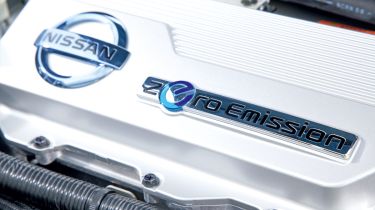 Giant strides in battery technology have put electric cars centre-stage, with most major manufacturers either selling or developing EVs. Lithium-ion batteries give a 60 to 100-mile range.
Even with a £5,000 Government grant, EVs are expensive and sales have been slow – only 1,276 claims for the grant had been made in the year ending 31 March. But next-generation batteries will be cheaper, say makers, and rapid chargers can take a battery to 80 per cent capacity in 30 minutes.
Battery swapping can get around the problem of charging time. China, a big EV supporter, wants to have 250 battery-swap stations in its capital Beijing by 2015, and 12 of these have already been built.
AA's view…"Needs a carbon-free source of electricity to be truly friendly to the environment, but is still the most likely to become our fuel of the future"
Chance of success: 70%