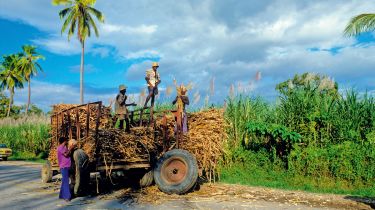 Most of the petrol we pump already contains a five per cent blend of this plant-derived petrol substitute. It's set to be in all petrol sold by 2013.
As with biodiesel, concerns about bioethanol's production emissions led to the abolition of its 20p per litre fuel duty discount in 2010.
Brazil produces enough ethanol from its sugar cane supply to satisfy 45 per cent of its petrol requirements. As a result, 60 per cent of new cars sold there are ethanol compatible. The US (corn) and Sweden (trees) also use local resources to fuel their cars.
A solution is to use waste or non-food materials, which could bring bioethanol back into the running.
AA's view..."Fuel economy is 30 per cent worse than petrol and it's expensive. I think bioethanol will be replaced by other types of fuel in the long term"
Chance of success: 15%