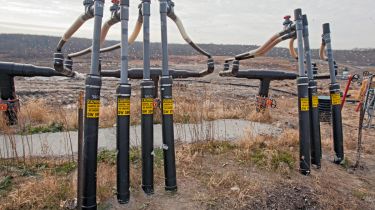 Compressed natural gas (CNG) is household gas stored at high pressure in a separate tank and fed into a converted petrol engine.
Refuelling is simple – in theory, you can do it from your house – but high gas prices have essentially killed the market for car gas after a brief rise in popularity around 10 years ago.
A promising alternative is biomass gas, which is created by rotting waste and plant matter. It's a dream fuel in that it comes from material we would normally throw away. Trials on commercial vehicles suggest a 60 per cent CO2 emissions reduction compared to diesel. Plus, in contrast to biodiesel, biomass gas does not produce toxic local emissions.
AA's view..."Unlikely to develop as a car fuel in the UK, as CNG reserves are depleting and hee are other uses for biomass, such as home heating"
Chance of success: 10%