How to clean desert dust off your car
Each year Saharan desert dust leaves thousands of UK cars looking distinctly grimy. Here's our guide on how to clean yours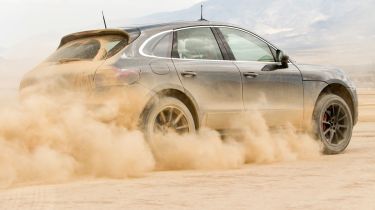 It seems to be almost a yearly occurrence; a dust cloud filled with sand from the Sahara blows its way over the UK, leaving cars covered in a fine layer of dusty sand.
The Saharan dust, also known as 'blood rain' for its red colouring, is lifted from the Sahara desert by strong winds and carried high into the atmosphere where it gets caught inside rain droplets. When it rains, the water droplets bring the sand particles back down to earth and leave a fine red dust on surfaces such as cars once the water has evaporated. 
While you might be inclined to just let the dust settle on your car and wait for the inevitable rainy British weather to simply clean your car for you, the tiny dust particles are abrasive and can leave fine scratch marks over your car which could lead to issues further down the line when you come to sell or part exchange it.
Saharan desert dust: how to get it off your car
Removing the dust from your car may seem a simple job of taking your car through a car wash but automated car washes and jet wash brushes can also leave small scratches on the paintwork. Our Auto Express car care experts have some simple steps for removing the troublesome dust from your car.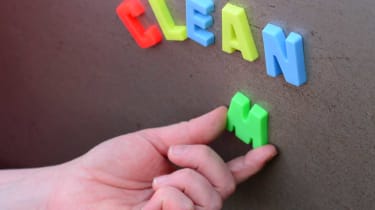 Firstly, rinse your car off using an ordinary hosepipe, preferably on its most powerful setting. Remember to start from the bottom of the car and work your way up. Then use a good quality car shampoo (washing up liquid can damage your cars paintwork) and a quality sponge or car-cleaning mitt.
Once your car has been cleaned, it is important to dry your car off so that streak marks do not form. A good quality leather chamois or drying cloth should help remove any water residue and give your car a fresh, gleaming look.
Don't forget to visit our Accessories and Tyres page for all of our car care and maintenance product reviews…