British buyer splashes out £6.2m on McLaren F1
An unnamed British buyer has shelled out a rumoured £6.2 million on a McLaren F1 hypercar
A McLaren F1 is back on these shores after an unnamed British collector paid a reported £6.2m for the privilege of owning one of the world's most iconic sports cars.
The F1 was built by McLaren at its headquarters in Woking, Surrey between 1992 and 1998 with a total of only 106 examples constructed. Of those, only 64 were road-going versions of the 627bhp 6.1-litre V12 machine that remains the fastest normally aspirated road car ever built.
The car in question here is chassis number 28, the McLaren F1 that McLaren gave to its Formula One team driver Michael Andretti. It's one of only two red McLaren F1s and still has Andretti's signature on the back of the sun visor.
The car has made its way back to the UK after spending time with different owners in Japan and the US before Hertfordshire-based DK Engineering sourced the vehicle for the British collector who is now its proud owner.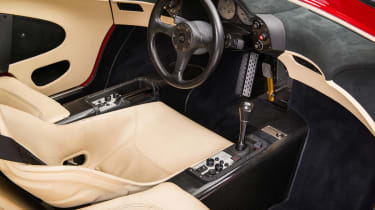 The process of finding and securing the car for his client took DK Engineering's James Cottingham six months and the purchase price of around £6.2m makes this one of the most expensive modern cars ever sold.
The McLaren F1 set the record for the world's fastest production car by hitting 243mph in 1998, a mark that's still only been eclipsed by the Bugatti Veyron and the Hennessey Venom GT. It's capable of reaching 60mph in 3.2s and passing 124mph in 9.4s.
The 64 McLaren F1 road cars were originally sold for £540,000 each, a stupendous sum of money to pay for a car in the early 90s, but history has proven it to be an outstanding investment.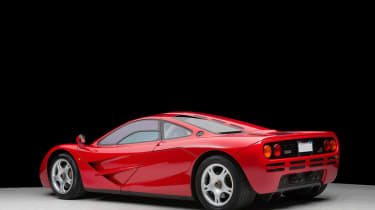 In 2008 a McLaren F1 sold for a then-record £2.53m and last year there was a reported £5m sale of another car. The latest sale represents an increase of 1,000 per cent in real terms over the McLaren F1's original purchase price.
Do you think the latest crop of hypercars can outshine the McLaren F1? Will the Ferrari LaFerrari, Porsche 911 and McLaren P1 be as soughtafter in 20 years time as the F1 is now? Tell us your thoughts in the comments section below…
• All pictures courtesy of DK Engineering and Fluid Images.