"UK car production hits a high and is set to grow even more"
With an election looming, Editor-in-chief Steve Fowler hopes the next government sees the importance of further UK growth and investment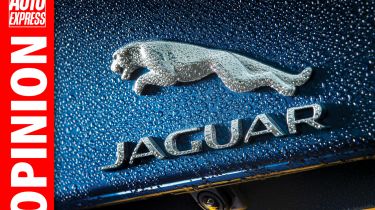 Hot on the heels of strong sales stats for last year comes news that 1,528,148 cars were made in the UK in 2014 – the best year since 2007.
While factory closures and slowdowns seem to be the norm elsewhere in Europe, and sales figures in other markets are going in the opposite direction to those in the UK, it proves once again what a great place Britain is to build cars in.
• "Merc, BMW and Audi have had their glory. Maybe, with the XE, it's Jag's turn"
And the investment keeps on coming. This week we've driven the new Jaguar XE – a car that's responsible for billions of pounds of investment and thousands of jobs. The good news is the XE deserves to sell in big numbers – it may even see JLR close in on Nissan, currently the UK's biggest maker of cars. And that's before we even talk about the recently confirmed Jaguar F-Pace SUV.
Nissan's numbers will rise, too – as well as expanding its plant to build the Leaf, it'll be building the new Infiniti Q30 from this year. 
Then we'll see the new Astra later this year, which Vauxhall worked so hard to retain at Ellesmere Port – another British success story.
• General election 2015: who is on the side of the motorist?
Of course, there are plenty more where that came from, but the UK isn't just about the cars. We mustn't forget Ford's engine plant in Dagenham – and the fact many of its most exciting products (with more to come) are engineered in Essex.
With an election due in May, let's hope that whatever government we get continues to see the importance of supporting the motor industry and encouraging even greater investment. 
What do you think of the UK car industry? Let us know in the comments below...