A Car Buyer's Diary – how did we fare when we bought a VW Polo?
We got first-hand experience of dealers' efforts to personalise the car buying process. Things are changing, but for better or worse?
Buying a new car is an exciting occasion, especially for a petrolhead. It is incredibly important, to the buyer at least, that the experience is as special and memorable as it can be. But as feedback to our Driver Power satisfaction survey has shown, quite often dealers don't deliver where it matters most – keeping their customers happy. 
After three-and-a-half months of waiting, I finally picked up the keys to my brand new Volkswagen Polo. I've been fortunate enough in the past to have had relatively stress-free car purchases, and while it's always exciting holding your new keys in your hand for the first time, there were whole new levels of anticipation when I ordered the car at the end of September. 
It was at the point of choosing between two cars where I first became aware of the inconsistencies between car dealers and customer service. Interestingly, these were between two closely-related companies – Audi and Volkswagen. 
Having been a previous Audi owner, I was expecting fairly good treatment when I turned up to look at an A1 hatchback. When it got down to the nitty-gritty of discussing deals and finance, though, patronising staff sent me straight into the arms of my local Volkswagen dealer. 
Belittling the competiton, saying the A1 "regularly beats the BMW 1 Series and Mercedes A-Class" and suggesting I need to decide which brand I want to be associated with saw me out of the door in no time. 
A less-than-impressive 31st placing out of 32 in our 2014 Driver Power dealer rankings for VW loomed large in my mind, but the experience was far from what this poor showing led me to expect.
From start to finish, the experience of dealing with Lancaster Volkswagen St Albans was an absolute pleasure, and opened my eyes to the way in which we buy new cars is changing. 
A whole new focus on the customer experience was revealed to me, and it was refreshing to feel like time was being made for me – as opposed to the usual expectation of a deal-hungry salesperson chasing the next sale. 
The use of modern technology such as tablets to configure your car, video updates and an online order tracking system all contribute to a renewed focus on making the process of buying a new car an enjoyable, interactive and informative experience. 
"Keeping you up to date" 
This is a phrase I saw a lot of during the wait for my new car, thanks to VW's online order tracking system (something that will be familiar to those with a penchant for a certain pizza delivery company), plus a video update system dubbed 'CitNow'. 
First up, the online order tracking. This is an effective way of keeping the buyer up to speed with the status of their new car order. There are seven stages that go from 'Processing your order' through to 'Nearly there', with updates to your phone coming through as your car progresses to each stage. 
It proved to be popular in the Auto Express office, too, with many being impressed that I was being kept informed all the way through the process and that I could find out exactly where my car was and what was happening next. 
Partnership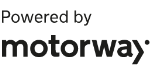 Need to sell your car?
Find your best offer from over 5,000+ dealers. It's that easy.
Second is the CitNow videos. These are personalised video updates that are made by the sales executive to update you on the status of your car. It's something that doesn't seem to take the dealer too long to make, but makes a huge difference to the experience of the buyer. 
Receiving a sneak-peek of my car when it arrived at the dealer and again when it was being prepared for handover the night before, makes the experience a lot more special and unique to each buyer. It's a wonder all dealers aren't doing it. See my personal presentation here. The terrible music was for an ongoing joke which only contributed to the enjoyable experience further.
"I'm ready to go home now" 
Picking up the new car was also a delight. After an incredibly pain-free and enjoyable experience up to this point I was worried about some kind of last minute disaster, but it lived up to the preceding three months of great service. The car was waiting under a cover in a gleaming handover bay at the side of the newly-revamped showroom. 
A sign with my name on and a full run-down of the car's features was given, just the same as somebody who was buying a £45,000 Touareg would have received. It's this attitude to customer service and experience that builds confidence in a brand. 
Of course, not all buyers have a glowing experience, as our Driver Power survey shows. But, could this be a turning point for VW and their dealership experience? Based on this experience alone, it looks like it could well be. 
Have you been impressed by a car-buying experience? Or not? Let us know by taking part in this year's Driver Power survey...