Car finance explained: how to pay for your new car
Looking for the best way to finance a new car? Here's our complete guide to hire purchase, PCP, contract hire and more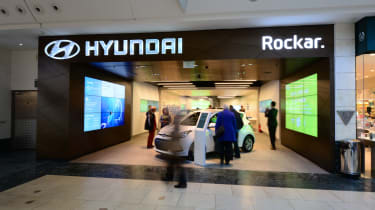 If you're buying a new car, it's very likely that you'll use some sort of car finance deal to get behind the wheel. If you're lucky enough to have the cash to buy a car outright, then great, but hardly anybody has the funds or the inclination to do that. These days, car finance can be found in many forms, not least at car dealerships. Manufacturer franchises, car supermarkets, online retailers and even small used car dealers are all able to offer some sort of car finance, and of course, there are the usual high street lenders to consider, too. And that's why it's important to keep up to date with the options available to you when buying a new car, working out which car finance option suits you.
If you're new to vehicle finance, the options available to you could be confusing. There are loans, whether it's from a bank or via the dealer you're buying the car from, while the past few years have seen a rise in Personal Contract Purchase (PCP) deals. These are usually offered by main dealers and are increasingly popular because it means buyers can get into a higher spec car than if they went for a loan. The sheer breadth of finance options available is wide, and the deal that you choose will have a big impact on how affordable your new car is.
• Used car buying: the ultimate guide
And what better way to find out which finance option is best for you than learning the basics with our guide? When you're looking at car finance it's best to compare different products for their cost-effectiveness, and then choose the one that's right for you. When you're buying a car on finance, it's very easy to simply go for the first product that the salesman presents to you. However, that could cost you dearly with repayments or a deposit that's simply unaffordable, or additional costs further down the line.
The traditional way of getting the car of your dreams - and probably the most sensible - is to save your money up until you've got the cash to go and buy it. But that can take a long time if you have other outgoings to consider, so finance will be on most people's agenda. The simplest form of finance is either with a credit card or a bank loan. These loans simply get you the cash to buy a car, and won't necessarily be enough to get you into the brand-new model of your dreams.
But that's just one option in the world of finance, and UK car buyers know it, because research by the car industry has found that around 90 per cent of all new car purchases are made on finance. And the options available are covered by three different options: a simple loan, hire purchase, personal contract purchase (PCP) and personal contract hire or personal lease.
With more than 90 per cent of cars bought using a finance package last year, car finanace has proven to be irrsistble for both new vehicle buyers and dealers alike. Beware the timing of purchasing finance however, some months will see greater discounts than others due to factors like new registrations and even Brexit.
"You don't know what Brexit will bring," explains Philip Nothard, consumer insight and strategy director at Cox Automotive. "So if you get yourself a 36 or 48-month car finance contract, you've got some certainty, a fixed monthly expenditure."With that timely advice in mind, our guide to new car finance weighs up the pros, cons and details of the various options available to new car buyers.
Click the links below or on the top left of this page to get full guides on each of the key car finance options…
How to pay for your new car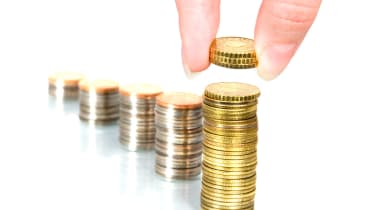 • Best new cars under £100 per month
Car finance deals: top tips
Five key points to remember when choosing a car finance deal...
1. Shop around Compare the different types of car finance deals that are available. Look at the APR (Annual Percentage Rate) interest rates and the total cost of borrowing associated with each deal to identify the one that suits you.
2. Don't stretch your finances Only sign up to what you can afford. Don't over-extend yourself to get that better model and make sure you can afford the monthly repayments. Remember that if you pay a bigger deposit then the monthly bills will be smaller and the overall costs will be kept down. If you are struggling with repayments, then Citizens Advice will be able to offer information about what you can do.
3. PPI and GAP insurance can be costly Your financier will offer insurance to cover the repayments if something goes wrong - this is called Payment Protection Insurance, but think carefully before taking it out. PPI may help if you're unable to keep up repayments and GAP insurance will pay out if the car is written-off in an accident while there's still finance to be paid on it. Both are expensive, however, and the terms and conditions of the cover can limit their usefulness. On some loans, PPI was added to the amount borrowed and the borrower would have to pay it off over the term of the loan. This type of PPI policy was banned in 2009.
4. Be aware of additional charges Check the small print and pay particular attention to additional charges that you might incur if you decide to pay the loan off early, or if you exceed the mileage limit (the latter is usually a pence per mile penalty).
5. Keep your credit score up to date Your personal credit score will go some way to determining the extent of the finance packages you can get. Requesting a copy of your credit statement and checking it for mistakes is the first step in improving your score. Repaying your loans in advance or above what is required also boosts your credit rating. Avoid taking on too many loans at once, as this comes across to lenders that you have too many financial commitments and means you may not be able to stretch to any more, making you a credit risk.
Now get our rundown of the best new car deals on the market