"The mark of a great car is the quality of those it has to beat"
If the new XC90 can beat the brilliant Land Rover Discovery, then Volvo's latest SUV is a very special car indeed, says Steve Fowler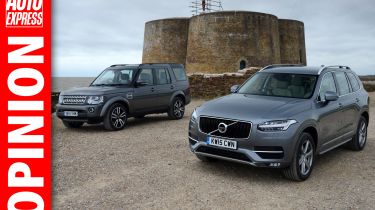 I've been looking forward to driving the new Volvo XC90 in the UK since last summer, when it was first revealed at a huge event in Sweden. I loved it when I drove it on the launch in Spain, and you can now read how it fares here in the UK.
It's an important car for Volvo – the first of a new breed under Chinese ownership. But I've written enough about that car in my columns over the past year. This time, I'm going to concentrate on the car it has to beat in its first UK test: the Land Rover Discovery.
• Volvo XC90 vs Land Rover Discovery twin-test
The current Disco, like the XC90's predecessor, has been around a while. In Discovery 3 form we first saw it in 2005. It's been tweaked and fettled and was reborn as Discovery 4 in 2010, but it's essentially the same car. And it's been absolutely fantastic from day one.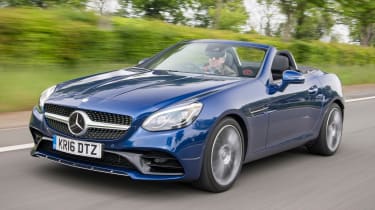 Just like the Defender, the Discovery was brilliantly conceived. It fits its brief as a family-friendly, upmarket, stylish, all-terrain vehicle perfectly. In fact when it comes to ferrying my own family around, I can't think of many better. 
• Best SUVs and 4x4s to buy now
I've often referred to it as the best car in the real world, telling many people to buy one, but on the proviso that it might go wrong – continual poor showings for reliability in our Driver Power satisfaction survey illustrate this perfectly. But they're so good, I've always thought it worth taking the chance and hoping you get a good one!
The Discovery is now on its farewell tour – the smaller Discovery Sport gives a big clue to what an all-new full-size Discovery will look like when we eventually see it next year. 
Until then the current Disco carries on. And what tougher adversary for the new XC90 to take on? If it can beat the Discovery, the new Volvo is a very special car indeed.
Do you think the Volvo XC90 deserves to go straight to the top of the SUV pile? Let us know what you think of it below...