Jag's baby F-Pace to be built in Austria
Jaguar's smallest SUV will be built overseas thanks to new agreement with Magna Steyr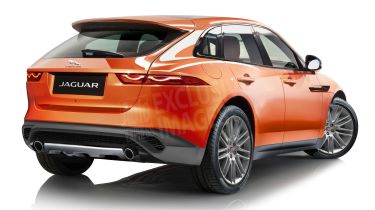 Jaguar's baby F-Pace SUV is likely to be built in a new facility in Austria. Jaguar Land Rover has today confirmed its intention to expand model production by ramping up its UK factories to full capacity, while also signing an agreement with Magna Steyr – a manufacturing company based in Graz, Austria.
But while the official line is that the facility will build some of JLR's present models, Auto Express has learnt that a smaller version of the company's F-Pace SUV will be made there.• Baby F-Pace to join Jag's growing SUV family
Auto Express understands the debut of Jaguar's new mid-sized F-Pace SUV at September's Frankfurt Motor Show will just be the start of the British sporting marque's SUV plans. A smaller B-segment crossover model – possibly called E-Pace – to sit under the Range Rover Evoque will arrive by 2020 and will be built at Magna Steyr's plant in Austria. Jaguar could follow up the baby F-Pace will an even larger SUVs and coupe SUVs to sit alongside the F-Pace as it pushes ahead with plans to break 200,000 sales by the end of the decade.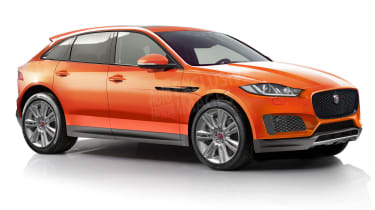 • Jaguar F-Pace spotted ahead of Frankfurt debut
The new agreement with the Austrian company will support JLR's plans for future growth, which includes 50 'new product actions' in the next five years. However, this doesn't mean JLR will be scaling back its UK operations. Dr Ralf Speth, JLR's CEO, said: "The UK remains at the centre of our design, engineering and manufacturing capabilities. Partnerships such as this will complement our UK operations and engineering."
The news of Jaguar Land Rover's expansion comes after positive sales figures, with the brand doubling customer deliveries in just five years. It now employs more than 35,000 people globally, and has invested more than £10 billion in new product creation and capital expenditure.
Gunther Apfalter, president of Magna Steyr, said: "The partnership with Jaguar Land Rover brings a new customer to our Graz plant. As always, we will work with our fullest commitment and dedication to ensure that we meet our customer's high expectations."
To date, Magna Steyr has helped manufacture and develop various models from the  Mercedes E-Class to the Aston Martin Rapide, Audi TT and Peugeot RCZ. It's also rumoured to have had discussions with tech giant Apple about building a car for them, too.