"Owners contribute thousands to Treasury, but politicians want 'supercar Asbos'"
Local authorities want crackdown on 'anti-social' supercar owners, despite providing support for UK economy says Mike Rutherford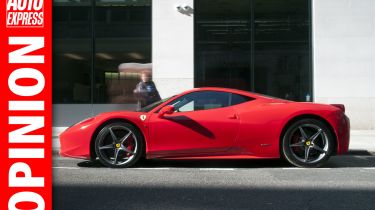 Still dreaming of owning that new or used supercar? Good on you. If you've saved up, inherited a few quid or won the lottery, why not? Not only will a dream car purchase make you happy, HM Treasury will be smiling, too. After all, consumers buying high-ticket items help prop up the UK economy.  
You could stay true to your childhood desires and acquire the keys to a Porsche or Ferrari. Or you might decide to be a little less predictable and more adult by backing Britain and British workers – investing in something like a homegrown Aston Martin, Bentley or top-end Jaguar.
Either way, ownership of such expensive kit means you'll contribute tens, scores or hundreds of thousands to Treasury coffers in VAT on the vehicle, fuel and insurance duties, road fund licences, plus yet more VAT on fuel, servicing, repairs and the like.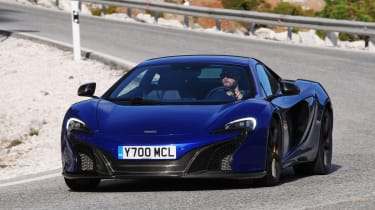 But instead of thanking you for supporting the economy, some local authority politicians are talking of crackdowns and 'supercar Asbos' for some of the people who drive them. 
• "Let's hope Ford's halo models light up the rest of the range"
Kensington and Chelsea Council in London reckons "they have a detrimental effect to the local community's quality of life". Never mind that some supercar dealers and owners work, live in and are part of this community. The threat is these supercar locals (and others from outside) will commit criminal offences if they, for example, rev engines, play music, rapidly accelerate, drive in convoy, leave cars running when stationary or beep horns. 
Councillor Tim Ahern insists: "We want to take steps to discourage these drivers from their anti-social behaviour." Nick Paget-Brown, leader of the council, goes further by saying some "can be heard right across the neighbourhood". He argues: "The best way forward is the PSPO."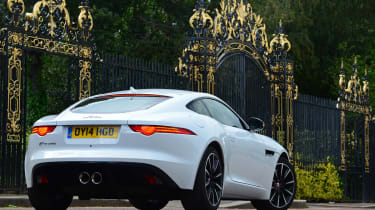 The what? It's a Public Spaces Protection Order. And a supercar driver who breaches it faces everything from fines to the seizure, impounding and crushing of his dream machine. Mark my words: once drivers of the fastest and most expensive cars have been hit with PSPOs, more humble performance models – hot hatches, perhaps – will be next. 
Meanwhile, it seems that moped riders, plus operators of buses, lorries and refuse trucks, can continue to idle and be as anti-social or loud as they like. Honestly, it's one set of rules for them, an entirely different and more draconian set for car drivers.
Do you agree with supercar Asbos? Let us know what you think in the comments...