"New car tech's only any good if you can actually use it"
Steve Fowler's been checking out the latest in-car tech at Mobile World Congress - and wondering which manufacturer's doing it best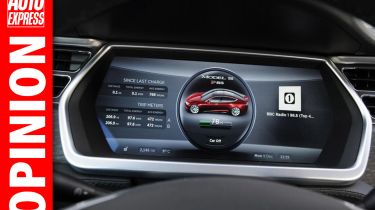 Where the Detroit Motor Show now sits alongside the Consumer Electronics Show in the car calendar, so the Geneva Motor Show follows Europe's biggest tech show, Mobile World Congress.
You might wonder about MWC's relevance to the car world, but it's an important enough show for Ford to give the updated Kuga its world debut there (very nice, too - as is the Vignale version). SEAT, Volvo and Jaguar were also there and drawing big crowds.
Among the many second tier industry suppliers at the show, the main theme I picked up from them was how 5G mobile networks are going to play a big role in the connectivity of our cars, helping make our motoring lives easier and safer.
However, much as every car maker seems to be thinking of itself as a tech company, our view across the whole industry reveals many of them are trying to get us all exciting about the same things - as you might expect when so many share suppliers. So how can they stand out in a crowded market?
SEAT's tech guys told me the best way is to be first, which helps build that much coveted reputation. And SEAT was first in the supermini sector with its Ibiza offering the three main connectivity options of Apple CarPlay, Android Auto and MirrorLink.
• Mike Rutherford on the future of SEAT
Mercedes has a similar ploy with its new E-Class - a car that's beating rivals to the punch with new connectivity and autonomous features.
There is one other brand that has always taken an innovative approach to tech: Tesla. Talking to Tesla folk this week, it's clear that there's something else as important as being first - being easy. Tech is only any good if you can use it. Tech giant Apple does that so well, and it's a route other car makers need to follow.
What new tech would you like car makers to implement next? Let us know in the comments below...