'SEAT and Spain are going places in the car world in 2016'
Mike Rutherford has had a look at the next generation of SEAT cars and thinks the Spanish brand is one to watch in 2016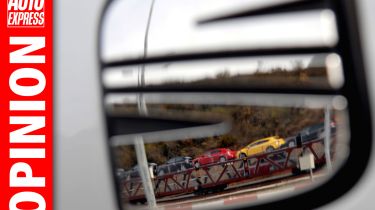 A third of a century ago, Spain was considered a bit naff and unproductive. Barcelona wasn't the cool place it is today. SEAT was an unloved and skint orphan abandoned by its parents, Italy and Fiat.
Yet despite all this, the Spanish invaded Britain in the early eighties with little more than a one-car range. That model – the superbly designed Ibiza – had an intriguing 'System Porsche' engine but build quality that was more Eastern Bloc than West European. 
When I did one of the first and longest original Ibiza road tests, the 'factory fresh' car I plucked from SEAT's Barcelona production line needed a full service en route to the UK. 
What a difference three and a bit decades make. Spain is now Europe's second largest car maker. SEAT's home town, Barcelona, is one of the coolest cities on earth. And under its latest owner, VW, SEAT's already won Auto Express gongs and is set to become a World Car Awards contender for the first time. 
Earlier this month, I returned to that Barcelona factory, which now produces 2,300 SEATs (and Audis) per day. Normally when I visit such plants, I see none or perhaps one future model in the flesh. Yet several SEAT SUVs, family workhorses and urban runabouts were wheeled out for me. 
• "Online car buying could be exactly what we want"
And while I'm legally prevented from revealing more, I can say that the cleverly designed next Ibiza looks more mid-sized family hatch than supermini, yet is still expected to retain its circa £12k entry price.  
SEAT's formal contract with Samsung of Korea takes another positive step forward early next year. And deals with Spanish brands such as Zara, Mango and the city of Barcelona are also on the cards. 
True, while SEAT UK eagerly awaits the deluge of all-new models from the Barcelona plant in 2016/17, sales in Britain this year will be down on 2014. But globally, the brand's registrations are up in 2015. Not bad given that its 'cheating' German parent inevitably took a big sales hit in 2015. 
• "Diesels seem to be appropriate for politicians - but not for us"
Trust me when I say SEAT has just about clawed its way out of the fourth division into the bottom half of the premier league. But it won't realise its huge potential until it sorts out its faltering dealer network, gives itself a classier corporate image and brings those exciting new models here. 
Then and only then will SEAT become the complete car company that it very nearly is today. It's almost – but not quite – my car company of the year. Twelve months from now it could and should be.
What do you think about SEAT's future prospects? Let us know in the comments section below...