Will every car be a Google car? Full Android in-car system revealed
Your next car could run Android N as its entire operating system, if Google has its way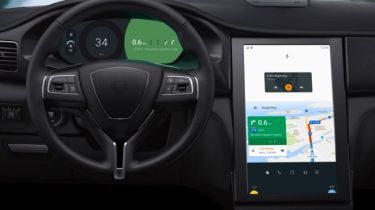 Digital mega-corporation, Google, has announced its latest move into the automotive world. Its Android Auto In-Car Concept, which has been built into a Maserati Ghibli test car, previews what could be the future for automotive infotainment technologies.
The technology previewed goes beyond having an Android Auto overlay on your infotainment screen. It combines a 15-inch 4K touchscreen of a portrait configuration, similar to that in the Tesla Model S and Model X, with a 720p digital instrument cluster like Audi's Virtual Cockpit display on cars like the TT and Q7.
• Best in-car entertainment tech
Instead of just being able to control things like navigation or entertainment through your connected smartphone, the system is built from the ground up using Android's programming, so you can control more core functions like the air conditioning, AM/FM radio and Bluetooth, while the instrument binnacle still displays vehicle information like your current speed and mileage.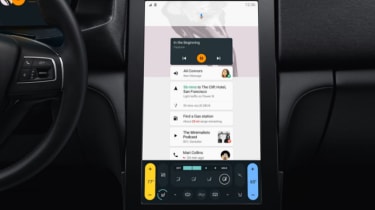 Although the preview is in its early stages, there is some wriggle room for manufacturers to integrate it into their cars. Since the platform is open-source, there could also be the opportunity for car makers to add their own user-interface spin onto the system. That chimes well with Android smartphone makers like Samsung, HTC and LG, which also add their own unique user interfaces as an overlay to the Android operating system. 
• Apple CarPlay: everything you need to know
Since it's Android, there could be widespread app support too, so you could be able to use Spotify directly integrated into the car, or use Waze to avoid traffic problems when driving through town.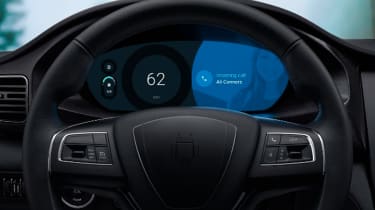 Patrick Brady, director of Android engineering, said: "Google is committed to building Android into a platform that fuels innovation in the automotive space."
The preview comes as Google's annual I/O developer conference is in full swing. The conference mainly focused on Android N – the next platform for its smartphones – and a new Allo messaging app.
What do you think about Google's plans? Could you see a fully Android-controlled car in the near future? Leave us a comment below!