Behind the scenes in Bentley's material department
We visit Bentley's Crewe HQ to learn how new materials like stone veneer are revolutionising car design
Materials like stone, quilted wood and carbon fibre, plus new technologies such as 3D printing, are being used to dramatically change the face of cars inside and out.
They are light years away from the boring, bland plastics that have dominated interiors for years, and brands are now pushing the boundaries to find materials and technologies to come up with bold new solutions for how we make cars.
At the forefront is Bentley. In the past, the manufacturer has pioneered materials like wood and leather, using skilled craftsmen to offer customers unique interiors that make its cars stand out from the crowd. And now the company has entered uncharted territory by introducing stone veneers as a unique new trim option.
• Bentley's Mulliner introduce stone veneers
Bentley's head of interior design studio, Brett Boydell, explains: "Materials are the most exciting leap in the evolution of car design, together with using the latest technologies to execute them in a way that has never been seen before. New materials are breathing new life into the interior and exterior of cars and the way we do things."
The car maker is using state-of-the-art stone veneer tech to deliver a contemporary and luxurious new interior trim, from stone formed over 200 million years ago.
Stone is sourced from quarries all over the world, including Rajasthan in India, where sections are split from larger pieces and cured using glassfibre and bespoke resin before being shipped to Bentley's Crewe HQ in Cheshire to be shaped by the firm's craftsmen.
Boydell believes the use of materials will increasingly become the differentiating factor in new cars, especially at the luxury end of the market. He adds: "We live in an off-the-peg society, but our customers are becoming ever more demanding and want a personalised service.
"The great luxury for our customers is that we can offer an array of new materials to create something just for them, an extension of their own character."
It's not all plain sailing, though, as using new materials can "be a nightmare". Continues Boydell: "Breaking new ground always brings challenges as you are the first to do it. The really difficult bit is getting the stone to bend." 
Fortunately, stone has similar characteristics to wood, a material Bentley has years of experience of working with, and this expertise has been adapted to stone. And the latest tech has allowed Bentley to develop a further dimension to stone as a trim, by impregnating copper into the stone veneer to add metal and colour.
Luxury comes at a price, though, and Bentley is currently working out how much stone trim veneers would cost. It's expected to be an option worth thousands.
Another groundbreaking material that could become the norm is 'quilted wood' in door inlays, showcased in the EXP 10 Speed 6 concept car. Quilted leather seats and trim are now offered in most luxury and premium models, but new materials like quilted wood and stone show how the future of interior car design may look.
Partnership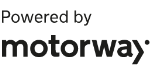 Need to sell your car?
Find your best offer from over 5,000+ dealers. It's that easy.
Boydell says it is an example of how times are changing: "It's how we are utilising traditional and new materials with a modern twist. We are known for quilting leather, but why just leather? So now we are looking at quilted wood."
This could extend to door hinges and other mechanical elements for luxury car brands, and Bentley currently even has a titanium door hinge shaped like a Union flag.It makes a statement, but also highlights just how far tech has moved on. The advances of 3D printing mean you can expect to see a lot more of this in interiors.
It's not just luxurious cabins that can benefit from the latest technology, but also in-car infotainment systems and connectivity. Boydell remarks: "Technology can be sterile and cold, but our job is to use technology and materials to give them soul and emotion. That's our greatest challenge."
• 2016 Bentley Mulsanne review
The ideal scenario, for Boydell and his competitors, is hiding tech that doesn't appear until occupants demand it. Instead of a predictable infotainment screen in the middle of the dash, for example, it could be displayed in the door inlays and operated at the touch of a button. All this leaves Boydell in no doubt materials and technology will become the key elements in car design. "Materials allow Bentley to be different," he says. "Our job is to continually find new materials and technology that take Bentley to the next level."
Bentley is not alone in this quest, but with the cost of such detailing prohibitively high, it's leading the way. However, it's fair to say both premium and mainstream manufacturers are on the hunt for the latest materials and technologies that'll give them a competitive edge to lure in new buyers.
What do you think of Bentley's latest material developments? Let us know in the comments below...