UK car number plates explained: rules, history and what they mean
Everything you need to know about the UK car number plate rules, and how to keep within the law.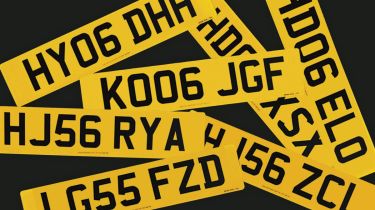 The first car number plate 'A1' was famously issued to the Earl Russell, who made his butler queue up overnight at the London County Council offices to secure it back in 1903 when the Motor Car Act was implemented by parliament. 'A1' has since become one of the most valuable personalised number plates in the country, and currently belongs to the Sultan of Brunei's brother Prince Jefri. Along with its sister plate '1A', this pair of ultimate private reg plates is reportedly used on a pair of matching Bentleys used to ferry Jefri and his acolytes to and from his private jet.
Cherished number plates are now big business, with many companies making money out of the demand for reg transfers amongst motorists with far smaller budgets than Jefri. Car number plates are all issued in the first instance by the DVLA, which itself makes cash for government coffers out of selling personalised reg numbers. Prices of car reg numbers from the DVLA start at £250, including VAT and an £80 transfer fee, and since it started selling numbers in 1989 it has raised £2billion for taxpayers.
While they're often called private number plates, it's a bit of a misnomer as anyone can do a number plate search and acquire the plate of their choice – as long as they can afford the asking price, of course. The most expensive number plate sold by the DVLA to date is '25 O', which went for £518,000 in 2014 and now adorns a classic Ferrari 250SWB worth around £10million.
To find companies offering number plates for sale you've only got to search online, but before you do that – check out our guide to buying and selling number plates.
Number plate combinations explained
Even in 1903 it obviously wasn't going to take long for single letter and number combinations to run out, so the system was more complicated than that. From 1903 through to 1932 the same rules applied.
All those early plates had a single or double letter prefix, followed by a number from 1 to 9999. The letters were allocated to number plate issuing authorities by size of population – so 'A' went to London, 'B' to Lancashire, 'C' to the West Riding of Yorkshire and so on up to 'Y'. Then 'AA' went to Hampshire, 'AB' to Worcestershire and the combinations continued until 'FP' for Rutland.
In 1932 when the two letter codes were nearly all used up, an extra letter was added to the front of the code, while the numerals were reduced from 1 to 999. This meant most number plates had six characters – three letters, followed by three numbers.
In 1962 the first number plates were issued with an extra letter suffix following the three numbers. From here on you could tell a car's age by its plate, as an 'A' suffix meant 1962, 'B' was 1963, 'C' was 1964 and so on… From 1983 to 2001, a similar scheme was introduced, but with the letters and numbers reversed.
The current UK number plate system
Nowadays, we have a number plate system that was introduced in 2001, with seven characters as follows:
• Two letters – these used to refer to a local DVLA office, but since the offices were all closed in 2013 when the DVLA was centralised they now just indicate a region.
• Two numbers – these change every six months to indicate when the car was first registered. For cars sold between March and August, the numbers will be the last two digits of the year itself – so '16' for the year 2016. Cars sold between September and April the following year will have 50 added to the same last two digits – so September 2016 cars will get '66'.
• Three letters – these are randomly issued letters. Because they're allocated in blocks to dealers, you'll often see cars from the same manufacturer with letters that are in sequence.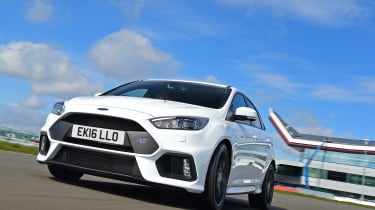 Odd numbers...
The information above is only for guidance purposes, as there are plenty of exceptions to the number plate rules. For example the letters 'I', 'O', 'I' and 'Z' are never seen on number plates because they look too similar to other letters or numbers.
The letter Q is not used currently either, but it was used as a prefix up to 2001 on stolen and recovered cars that couldn't be reliably identified (e.g. 'cut and shuts') and kit cars made from elements of various different vehicles.
Rules for UK number plates
All number plates look the same for a reason - the colour and size of the plate, and the shape of the letters and numbers is set out in DoT regulations. It's done that way so they're easy to read both by human eyes, and by the cameras and computers used in Automatic Number Plate Recognition (ANPR) systems.
Driving a car with altered plates – for example with characters modified to spell a word – is illegal, and you can be fined up to £1,000 for number plate offences. Here's a rundown of the current legal requirements for number plates:
• Number plates must be illuminated at night.
• Plates must be legible and not obscured by dirt.
• Size, colour, font and spacing must meet DoT regulations.
• Number plates must be manufactured to British Standard specification.
• EU or national GB/England/Scotland/Wales emblems are the only optional decoration permitted – in the standard position on the left of the plate.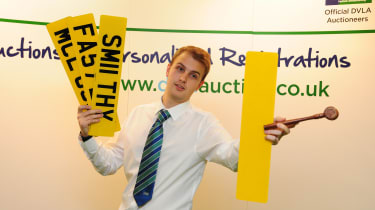 Special show plates
It's illegal for authorised number plate manufacturers to sell British Standard plates for a car without being shown ownership documents by the buyer of the plates. This is to help prevent crimes such as vehicle cloning.
However when car enthusiasts or club members want to display their cars off the road, they can purchase so-called 'show plates' which can be in almost any format. Show plate suppliers are easily found online.
Find out about the top 10 most expensive car number plates here...