Personalised number plates: the top 10 most expensive ever
DVLA auction figures reveal the UK's most expensive private number plates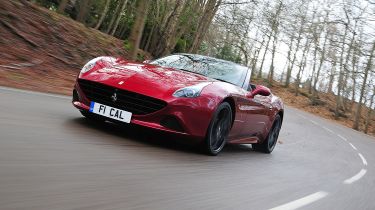 Personalised number plates may not be everyone's cup of tea, but there's no denying they're pretty popular with a sizeable subset of motorists. The personalised number plate industry is also, it turns out, a pretty lucrative one for the Driver and Vehicle Licencing Agency (DVLA) – as of 2019, the DVLA has earned nearly £2 billion since it began selling personalised plates in 1989.
Unsurprisingly, considering the amount of money that's been made through their sale, a lot of personalised registration numbers have been sold to motorists in those 30+ years. According to the DVLA, more than 5.9 million plates have been sold during that timeframe, with nearly 404,000 going under the hammer at DVLA registration number auctions during the 2018/19 financial year alone.
While some of the more desirable registration numbers can go for crazy money (especially if you get caught up in an intense bidding war with another punter who has their eyes set on a specific plate), a lot of them tend to be sold for more affordable sums. According to the DVLA, the average sales price at its auctions is £877, though this rises to £3,225 if you're at one of the agency's sales for its more desirable reg numbers.
You can also check out the reg numbers that are being auctioned off in advance of the sales, via the DVLA auctions website. As well as showing you when the plates will go under the hammer, the listings also show the reg number's reserve price, so you'll know how much to budget if there's a particular plate you're interested in.
The kind of prices paid for relatively ordinary plates, of course, pale in comparison with the priciest number plates the DVLA has sold over the years. The current record belongs to the reg number '25 O', which was sold in November 2014 for £400,000 (which became £500,000+ once sales fees and taxes were applied). According to reports, this plate currently adorns a classic Ferrari 250 GT SWB, which was at one point owned by the musician and Ferrari enthusiast Eric Clapton.
It doesn't hold the record once you factor in inflation, though. In this instance, that accolade belongs to the personalised plate number '1A', which went under the hammer at the DVLA's very first reg number sale in 1989 for £160,000. In today's money, that would equate to a sales price in excess of £472,000.
Sometimes UK number plate prices really do go through the roof. Below are the ten UK licence plates that have hit the highest prices...
The UK's most expensive car number plates
| | | |
| --- | --- | --- |
| Registration | Price | Date |
| 25 O | £400,000 | November 2014 |
| 1 D | £285,000 | March 2009 |
| 51 NGH | £201,000 | April 2006 |
| 1 RH | £196,000 | November 2008 |
| K1 NGS | £185,000 | December 1993 |
| KR15 HNA | £180,000 | May 2015 |
| 1 O | £170,000 | January 2009 |
| 1 A | £160,000 | December 1989 |
| 1 OO | £156,000 | April 2006 |
| 2 O | £115,000 | March 2009 |
| 6B | £101,700 | September 2008 |
| 250L | £100,500 | November 2014 |
Now discover our investigation into how easy it is to buy an illegal number plate in the UK...