"Is increasingly insular America losing its touch?"
Are mainstream American cars ready to go global? Fat chance, says Mike Rutherford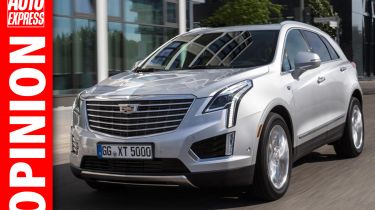 C'mon America, your people deserve better than what you're currently giving them. And the same goes for the peoples of other parts of the planet with a US presence.
The Land of the Free (really?) hasn't lost the talent, ambition and financial clout to do what's required. It's just that it's not, on a global scale at least, making the most of these priceless strengths. True, what America does for most Americans during these troubled times is just about good enough. But for the rest of us? Er, no.
This ain't about Donald Trump. It's about America's car companies – or at least some of them – who, as with their incoming leader, are too insular for their own good.
In the week he was shockingly declared President-elect, I was also shocked by the handful of American cars that I drove in Greater LA as part of my World Car Awards duties. In isolation, these Buick, Cadillac, Chevrolet and Chrysler-badged models aren't bad products. It's just when lined up alongside their current British, German, Italian, Japanese, South Korean and Swedish WCA rivals, they felt like they were in a different league – and not a higher one.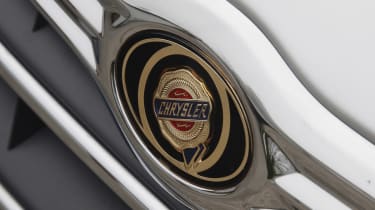 Britain, for example, shipped a fine quartet of nominees all the way to Pasadena for the 27-vehicle World Car TestFest on the eve of last week's LA Show. Aston Martin's DB11, the Jaguar F-Pace, McLaren 570S and Range Rover Evoque Convertible were – and still are – quintessentially British and undeniably classy. Genuinely, these are cars for the world.
• World Car of the Year 2017 nominees
Parked next to the Brit Pack was the 2016/17 'competition' US firms felt able to drive down from Detroit or wherever. But the Buick LaCrosse and Envision, Cadillac CT6 and XT5, Chevrolet Cruze and Malibu Hybrid plus the Chrysler Pacifica didn't have that 'cars for the world' air. And where was the 'gotta have it' factor with these unapologetically American products? I just don't feel it any more. And I speak as someone who's bought two US motors with his own money in the past.
The Japanese and Germans know all about appealing to customers in foreign lands, while the Koreans and Brits punch above their respective weights in this area, too. But increasingly insular America – as evidenced by the election of Trump – is losing its touch, I believe. Even up-to-the-minute US automotive products look, feel, smell and drive like cars for the US, not cars for the world. It's a shame. But, sadly, it's the truth.
What do you think of American cars? Let us know in the comments below...