Volkswagen fits AEB autonomous braking to all vans
From June 1, Caddy, Transporter and Crafter vans will all be fitted with autonomous emergency braking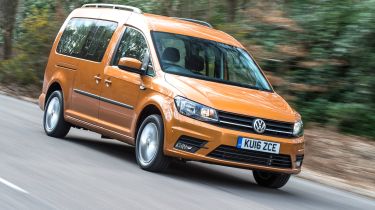 Volkswagen has announced that it will make its autonomous emergency braking (AEB) systems a standard feature across its van fleet, starting from June 1 2017.
Described by safety experts Thatcham Research as 'probably the most significant development in vehicle safety since the seat belt', AEB is being specified on all Caddy, Transporter and Crafter vans, making VW the first manufacturer to standardise such technology throughout its van range.
• The ultimate guide to autonomous emergency braking
It is hoped that AEB's mass-introduction will help save 100 lives and prevent 120,000 casualties over the course of the next decade.
"We're really proud to be the first to fit AEB as standard to all our vans," said VW's Sarah Cox. "This means safer vehicles on our roads, leading to fewer accidents, lower costs for operators and potentially fewer lives lost: what could be more important?"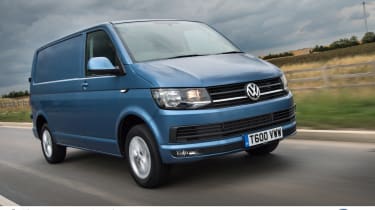 Volkswagen's autonomous emergency braking tech currently consists of two systems: 'Front Assist', which reacts to other vehicles' behaviour up ahead and provides audible and visual warnings, as well as braking assistance when required, and 'City Emergency Braking', which aims to prevent collisions at low speeds.
VW claims that AEB systems can reduce third party insurance claims by 45 per cent, and that the technology can reduce insurance premiums by as much as ten per cent compared to vehicles that make do without it. Despite this, AEB's status as an optional extra across most commercial vehicle brands has limited uptake, possibly because of the wildly varying cost of the technology from model to model.
"The truth is that we are seeing a year on year rise in deaths and serious injuries involving vans which this technology can help to avoid," said Thatcham Research CEO Peter Shaw.
"It is shocking that AEB, a proven lifesaving technology, has not been widely available to van owners or drivers until now. We call upon all vehicle manufacturers to follow Volkswagen's lead, and fit AEB as standard across all their light commercial vehicles as soon as possible."
Would you be happy to see autonomous emergency braking fitted to your vehicle as standard? Let us know in the comments...